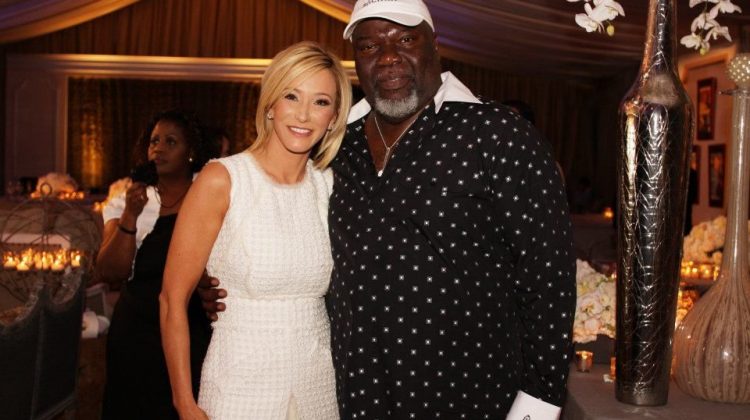 The Atlantic just published a fascinating conversation between religion writer Emma Green and Dallas megachuch pastor T.D. Jakes.
On COVID-19 in his church, The Potter's House:
Emma Green: In the past year, how many members of your congregation have either gotten sick with or died from COVID-19?
Bishop T. D. Jakes: I can't even answer the question, because the number would be so high. It's hard to even tabulate, because a lot of people in our church, when they pass away, they go back home to be buried.
But I can tell you that there were weeks that I was inundated with phone calls literally every day about somebody who either was sick or had passed away. What was numbers to everybody else—and the numbers were horrific enough—was people to me.
On COVID-19's effect on poor people:
Green: Obviously, the pandemic has disproportionately affected poor people, working-class people, people who have essential jobs who have been going to work consistently. I wonder if seeing that unequal impact of the virus has made you think differently about the policies and politics that led us to have such an unequal country.
Jakes: Can I be honest?
Green: Yes!
Jakes: That's only a revelation to people who are far removed from it. [Laughs.]
On court evangelical Paula White:
Green: One of your mentees, Paula White, was one of President Trump's most prominent faith advisers and supporters. I wonder what you thought of that.
Jakes: Well, I mean, first of all, I wouldn't describe her as a mentee. She had had years of ministry experience before she met me. During the period when she was working closely with me, President Trump wasn't an issue. And by the time she had moved into that area, I don't think that she really considered herself a mentee of mine. We certainly still have an amiable relationship, but our views on politics are certainly different. And she knows that.
Green: Did you all talk about President Trump?
Jakes: I haven't talked to her in quite a while. I mean, she got pretty busy. And I was pretty busy.
Let me be clear: She knows that our views about politics are very different. But you know, I don't think that we should stop talking to people because we disagree. I think that's the problem in our country right now: We've become tribalistic. Everybody who disagrees with anybody is demonized.
On COVID-19 and suffering:
Green: I wonder how, theologically speaking, you guide people through a time like this, when so many people have gotten sick or know someone who died. What do you tell people about what God wants when there's so much dark stuff happening?
Jakes: It's funny, because it really makes you think through your theology. As a Christian, the one thing that is quite clear about the Christian message is that it does not hide itself from suffering and pain. When the emblem of your faith is a cross, it's quite obvious. Suffering is center stage to our faith.
It isn't the contemporary theology of just blessings and gifts and promises. It is also seasoned, frequently, with the stoning of the disciples and the killing of members of the early Church. Pandemics are all throughout the Bible. When I looked at those scriptures, it really, really took my empathy toward the text to a different level. It's one thing to know something intellectually. It's another thing to say, "Oh, that's how they felt. This is how this feels."
But the other part of my faith that's important is that ultimately, we may see suffering on Friday, but we see resurrection on Sunday. That's the blessed hope of the Church: that there's better ahead than there is behind us.
Read the entire interview here.
Jakes's comments about suffering and pain is noteworthy because he is one of America's leading prosperity preachers.