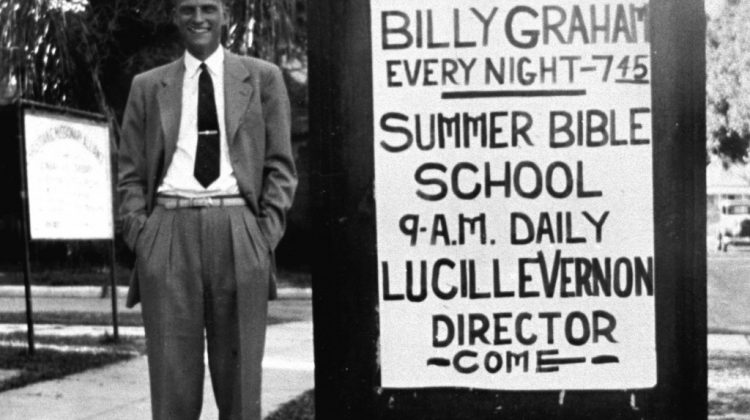 What is going on in Evangelicalland?
Paige Patterson is back. He preached yesterday at Robert Jeffress's church. I guess Jeffress didn't heed the advice of the Southern Baptist president.
Can good Bill Hybels and bad Bill Hybels exist at the same time?
Evangelical financial guru Dave Ramsey fired an employee for having premarital sex. She speaks to a Nashville television station:
Veteran religion writer Kenneth Woodward on evangelicals and politics
Somewhere near Charlotte, North Carolina. (Photo by Gerardo Marti):
Looking forward to reading Rusty Hawkins's new book:
Christianity Today announces a new podcast on Mark Driscoll and Mars Hill Church
Today's blast from the past. BJ Thomas, RIP:
Several new documentaries and movies on evangelical youth culture
Sadly, Phil Vischer is correct:
Bob Dylan's born-again phase
Lance Wallnau is still in Trump's army:
Zondervan won't publish the "God Bless the USA Bible." But another publisher will.
But did it actually stop bullets?
Evangelicals fighting for life:
It looks like Matt Gaetz has his district's evangelical churches in his pocket.
Mark Silk is right when he says the "true Republican religion" is "Trumpianity."
Thank you Tim Keller:
Albert Mohler is arguing with a former professional wrestler. So is Liberty University's "Standing for Freedom Center":
Kevin DeYoung of The Gospel Coalition defends complementarianism
Pat Robertson is still going strong:
Several evangelicals are very upset about Biden's new budget. If only Al Mohler would use the term "undiluted evil" for other moral problems in American culture.
Imagine if Christian Right leaders like Robert Jeffress started offering mere "thoughts and prayers" to end abortion? Imagine if they said that we don't need laws making abortion illegal, we just need God and changed hearts. Imagine if they said, "it's not Roe v. Wade that's the problem, its sin. Here is Jeffress on the recent shootings in California:
Jack Hibbs is upset about the State Department flying a Black Lives Matter flag:
I love the good folks at the Ocean City Tabernacle. I used to watch Tony Campolo preach there. I also saw GLAD in concert there. Now they invite conspiracy theorists to speak.
China barred Trump court evangelical Johnnie Moore.
David Brody being David Brody. It's all about owning the libs:
Brody wants all "young evangelicals" to be dispensationalists: