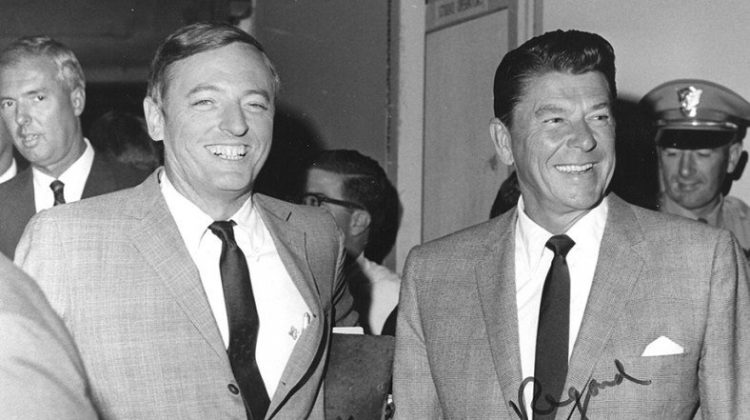 Historian Joshua Tait writes, "…the democracy-denying beliefs and actions of today's conservative Republican party–rejecting the results of the 2020 presidential election and seeking to manipulate voting laws nationwide in a cynical assault on the democratic process–have plentiful precedent in conservative history."
Here is a taste of Tait's piece at The Bulwark:
"Now let me say that I, for one, would not willingly die for 'democracy.'" So wrote William F. Buckley, the patron saint of American conservatism, in 1959. "Democracy is nothing more than a procedural device aimed at institutionalizing political liberty," he continued. "It has no program. It cannot say to its supporters: do thus, and ye shall arrive at the promised land." Buckley's skepticism toward democracy manifested throughout his career, from his earliest writings to his last years as a political commentator.
The conservative political movement Buckley championed shared his ambivalence about democracy. The refrain "the United States is a republic, not a democracy" is part of this tradition. A few scholars have tried, following the example of the conservative political philosopher Martin Diamond, to popularize the term "democratic republic" for the American system—one in which the people participate and elect their representatives, who ultimately make decisions—but the term never really caught on outside of conservative circles, maybe because it is too confusing, or maybe because "democratic republic" perversely sounds too much like the name of a dictatorship, like the Democratic People's Republic of Korea or the old German Democratic Republic.
A comprehensive history of the attitudes of American conservatives toward democracy would excavate source material at least as far back as the Founding and the American response to the French Revolution. But for present purposes, focusing on just the twentieth century and after, it is clear that there is a strong undercurrent of anti-democratic thought in American conservatism. And when the politics have been convenient, many conservatives have used their critiques of democracy to justify authoritarian regimes or deny citizens the vote on racial grounds in the United States and abroad.
Read the rest here.