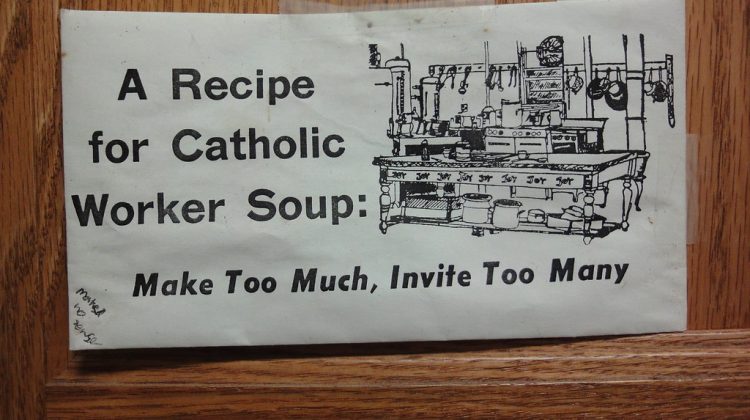 Over at Commonweal, David Albertson and Jason Blakeley argue that if the Left wants to succeed, they must address "the crisis of civic belonging." Here is a taste:
Much of the Left today is focused on proposing policies and dismantling structures. These are undoubtedly important, but such aims cannot be advanced effectively while neglecting the devastation to social belonging and identity that have followed from unfair policies and unjust structures. In the absence of ethical transformation, achieving policy goals may prove to be a Pyrrhic victory—swapping out institutions and incentives but keeping the same damaged social body underneath.
Any American movement beyond neoliberal capitalism has to begin with this social therapy. The road to economic justice passes through new practices that build networks of mutual care extending from family to neighbors to strangers. We need to relearn how to sustain these circles of inclusion. This is why Sanders's plea to reinvigorate our love for strangers was not a quaint flourish. It was a prophetic insight into the preconditions of a future social democracy.The non-religious Left needs to dream not only beyond capitalist economic systems but also beyond capitalist moral cultures.
Such an emphasis on civic belonging and cultural transformation tends to be neglected on the American Left. Centrists and progressives still mostly confine themselves to fighting large-scale social inequities with redistributive programs, ceding family, community, and existential meaning to the Right. For example, shortly after Trump's election, two editors of the socialist magazine Jacobin made this error with accidental precision. It is single-payer health care and similar programs that will restore communal belonging in American life, they promised: "Programs that benefit all Americans will foster the sense of solidarity and political engagement necessary to building a lasting progressive coalition." Their analysis is exactly backward. Material goods do not magically generate a sense of social belonging in people. Rather, renewed cultures of solidarity must accompany policy success. Without a commons, there is no common good.
Read the entire piece here.