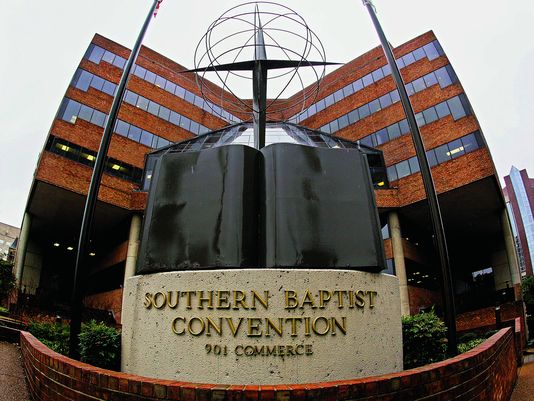 The most sane voice in the Southern Baptist Church has finally had enough. Russell Moore just left for Christianity Today.
Meanwhile, the country's largest Protestant denomination approaches its annual meeting in Nashville as a deeply divided body. Can the members find any unity amid their differences over race, politics, and the role of women in the church?
Bob Smietana has more at Religion News Service:
Southern Baptists love three things: Jesus, the Bible and a good fight.
The first two have led Southern Baptists to send missionaries all over the world, build colleges and hospitals, plant thousands of churches and develop one of the largest disaster relief networks in the country.
Their fights, however, often overshadow everything else. 
The latest headline coming from the United States' largest Protestant denomination — Russell Moore's resignation from the presidency of the Ethics and Religious Liberty Commission, the SBC's public policy arm — has put the Southern Baptists' propensity for controversy on clear display.
Read the rest here.