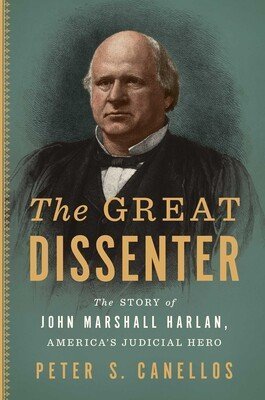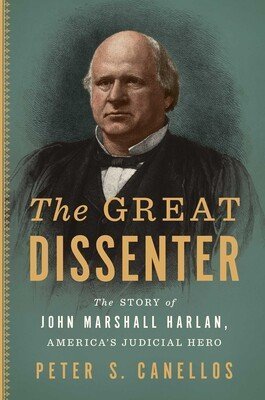 Here is Peter Canellos at The New York Times. His forthcoming book is titled The Great Dissenter: The Story of John Marshall Harlan, American Judicial Hero. A taste:
The Supreme Court decision in Plessy v. Ferguson, announced 125 years ago Tuesday, is duly remembered as one of the great abominations in legal history. By endorsing the notorious separate-but-equal doctrine, it consigned most African Americans to a state of rank oppression. In the space of no more than 5,000 words, it violated the plain language of the Constitution, engaged in expansive racist dissembling and defied the outcome of the Civil War.
Rarely has a pile of words had such a devastating impact on the lives of so many people, while simultaneously mocking the nation's founding principles. Appended to it, however, was a document of far greater character and wisdom, which — in its very existence — proved that one justice, at least, understood the vastness of the court's error.
The appendage was the fiery dissenting opinion of Justice John Marshall Harlan, the Kentuckian who was on his way to earning the title "The Great Dissenter." He did more than anyone since the Continental Army to enshrine dissent as an American tradition and a badge of honor, and showed that history would look positively on those who voice truth in the face of even a seemingly monolithic consensus — something today's leaders can take to heart.
"Our Constitution is colorblind and neither knows nor tolerates classes among citizens," he wrote in its most famous passage. "In respect of civil rights, all citizens are equal before the law. The humblest is the peer of the most powerful. The law regards man as man and takes no account of his surroundings or his color when his civil rights as guaranteed by the supreme law of the land are involved. …"
Nearly six decades later, when the Supreme Court finally overruled Plessy v. Ferguson in the case of Brown v. Board of Education, many people, even in white America, agreed that Harlan had been right all along. "Justice Harlan Concurring," was the cheeky headline on The New York Times editorial the Sunday after the decision. "This is an instance in which the voice crying in the wilderness finally becomes the expression of a people's will," wrote the Times editorial board.
Read the rest here.