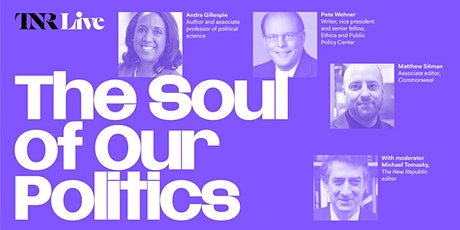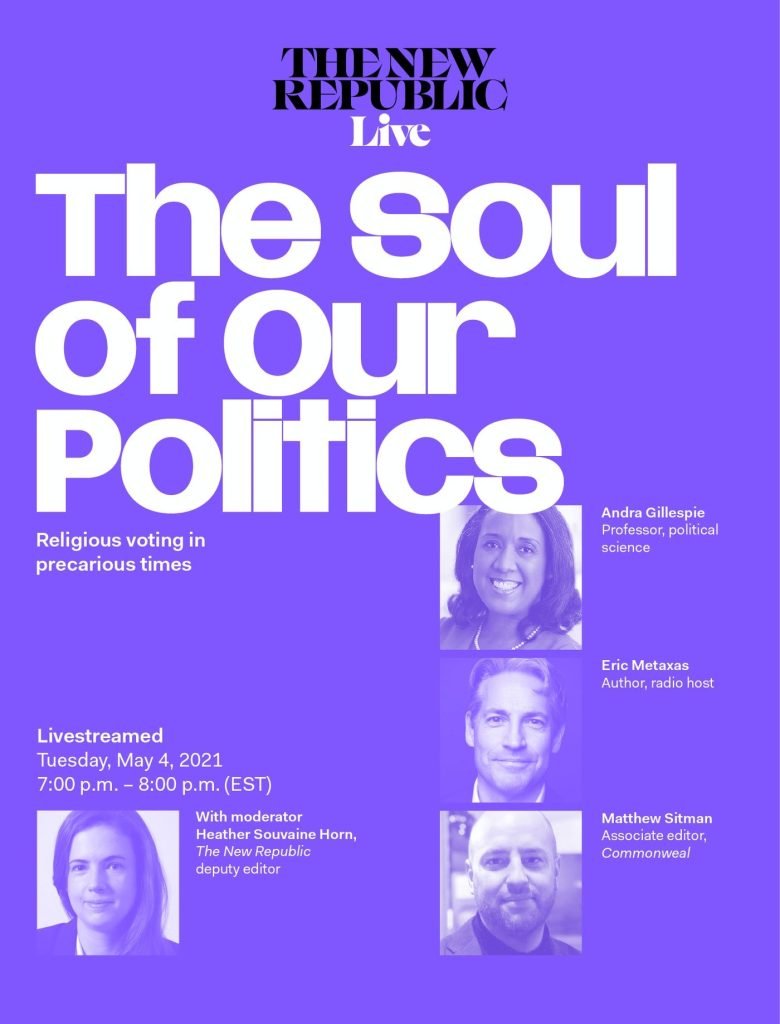 Last month I did a few posts on how The New Republic magazine was providing a platform for evangelical Trumper and conspiracy theorist Eric Metaxas.
On April 5, 2021, I wrote about The New Republic's decision to publish a "debate" between Metaxas and conservative writer Matt Labash. Read it here.
Then, on May 4, 2021, Metaxas was scheduled to participate in a discussion on "The Soul of Politics." You can read my piece on this scheduled event here. (See above for the event poster).
Now it appears that the event was postponed and rescheduled for May 24. Peter Wehner of the Ethics and Public Policy Center has replaced Metaxas and new editor Michael Tomasky has replaced Heather Souvaine Horn. Anyone know what happened?
Here is the new poster: