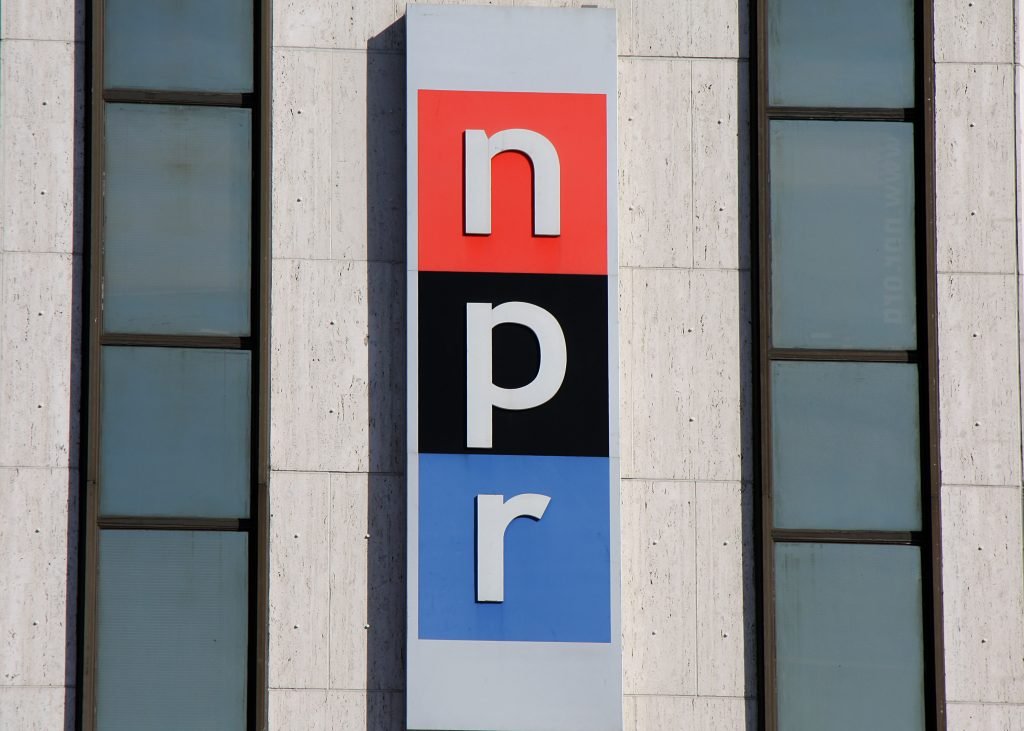 National Public Radio has decided to go all-in on blasphemy.
NPR is a daily source of news, information, entertainment, and analysis in my life. I love public radio so much that I give money to not just one but three local stations. NPR is currently celebrating its fiftieth anniversary and it has grown and matured in wonderful ways over the decades. One area in which it has clearly regressed, however, is in its ability to engage with and respect people of faith.
One tipping point, as it were, came in 2010 when Krista Tippett's Speaking of Faith was forced off the air. Apparently NPR executives found people talking about their faith in positive ways just too creepy to tolerate any longer. Tippett was able to survive by creating a new show called On Being. On it, the guest—just as likely as not—is now a complete agnostic, but they can pass for being plenty spiritual in NPR terms because they happen to drink almond milk and know how to play the banjo.
Well, as any psychologist will tell you, avoidance just exacerbates the problem. NPR has avoided any positive engagement with religion for so long that now it does not even have a filter against blasphemy. To wit: On April 10, Weekend Edition Saturday did a segment on Kirstin Valdez Quade's new book The Five Wounds, in which this passage was read aloud (the bleeped-out words are NPR's doing, not mine—this the exact transcript from their website):
Jesus never had to face the long, dull aftermath of crucifixion, the daily business of [expletive] and tooth-cleaning and waking reluctantly to a new day. Jesus never had to watch people return to their own concerns and forget what he did for them. No, instead Jesus died on the cross. And before the women quit weeping outside the tomb, before all those Marys had to deal with grocery shopping and returning to work and paying the bills, Jesus rose from the dead. Oh, he must have felt smug up there on the cross with that trick up his sleeve. He was spirited away to heaven, where he lives in the lap of luxury, looking down on the people with their big, endless worshipful party. Because what is Christianity except a never-ending memorial service with people singing his praises and invoking his name until the end of [expletive] time just because one day he got three nails and a poke in the ribs?
The host, Scott Simon, apparently trying to defend the airing of this passage, responds by remarking: "Oh, my. That's irreverent and hilarious."
Hilarious? It is like we are back in the 1950s, when if you objected that a comment was sexist you were told in reply that it was a joke—as if you get a free pass to be sexist, racist, or blasphemous as long as you are at least trying to be funny.
And "irreverent" is definitely the wrong word. Scholars of all faiths and none agree that there really was a historical Jesus of Nazareth who was tortured to death by crucifixion. James H. Cone, in his powerful book The Cross and the Lynching Tree, notes the resonance between Christ's death and the African American experience. Is it possible to imagine NPR being so "irreverent" as to air a passage mocking the death of an historic figure who had been lynched? Yet there is an ascending scale beyond irreverent to sacrilegious and from there to blasphemous. For Christians, Jesus is literally the embodiment of all that is most holy and sacred. Moreover, the sacred center of Christ's story is his passion and death. There is literally nowhere else to go. Far from stopping short of blasphemy, this passage has left no line uncrossed. What could NPR possibly consider blasphemous if not a direct mocking of Jesus Christ and his atoning work on the cross?
I fully support Kirstin Valdez Quade's right to write this book and get it published. I don't want her to be censored, let alone cancelled, let alone harassed or persecuted. I wish her nothing but blessing and flourishing. My question simply has to do with the standards for what is suitable to air on National Public Radio. It is not uncommon on Morning Edition and Weekend Edition to get a warning that a story may be shocking or disturbing, thereby giving listeners a chance to opt out, but NPR is so desensitized to blasphemy that on this occasion not even that courtesy was extended.
The bleeps are an ironic tribute to the fact that NPR does have decency standards it is willing to enforce. They also prove that the piece was pre-recorded and that an editor had time to decide whether or not it was suitable to air (and with or without a warning). The transcript says, "the daily business of [expletive] and tooth-cleaning". The bleeped-out word is, of course, "shitting". First of all, despite what the transcript says, "shit" is not even an expletive. An expletive is a filler word that is grammatically unneeded. "Shit" is simply a common (if, by NPR's lights, vulgar) word used in ordinary speech for a normal, daily human and animal experience. Yet NPR thinks it has a duty to protect its listeners from this word but not from blasphemy?! Does it imagine that the average American goes around saying "defecating"?
NPR now needs to release a public statement on what its policy is regarding blasphemy. In it, it needs to face the question of whether or not it would air a similar, mocking passage about the Prophet Muhammad and the deeds that he is most revered for. I hope the answer is no. If it is, however, they must then also answer the question as to why. I hope NPR would say that common decency requires them not to gratuitously insult the faith of Muslims. Would it then be too much to ask that Christians be treated with the same respect?
Timothy Larsen teaches at Wheaton College and is an Honorary Fellow at Edinburgh University.  He is the author of John Stuart Mill: A Secular Life and the editor of  The Oxford Handbook of Christmas.