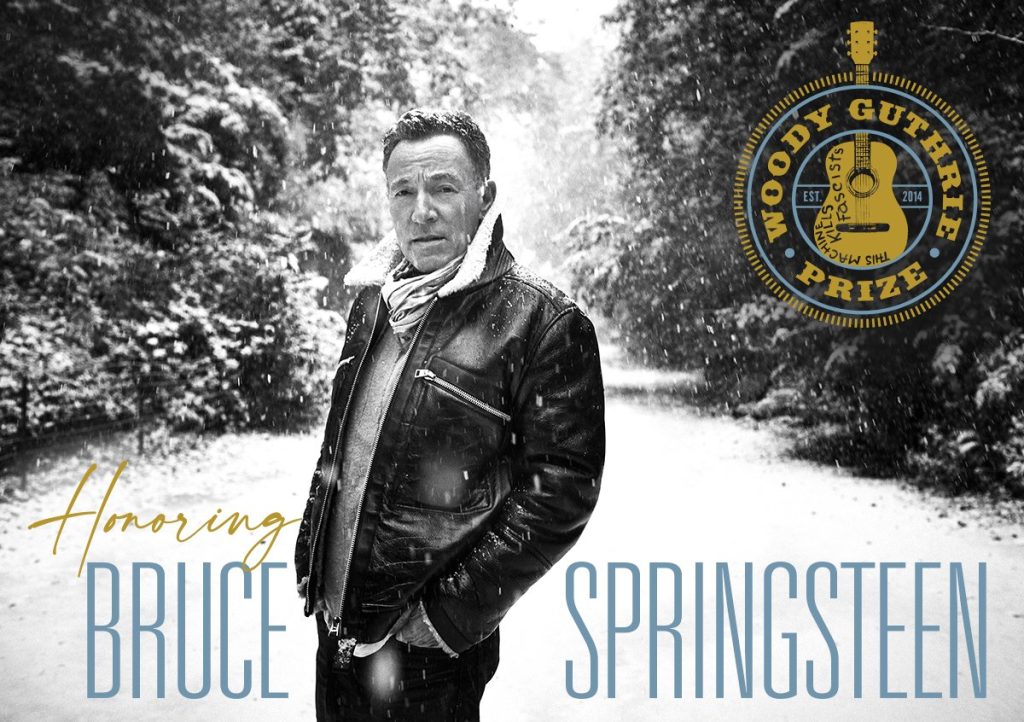 From the Woody Guthrie Center website:
The Woody Guthrie Prize is given annually to an artist who best exemplifies Woody Guthrie's spirit and work by speaking for the less fortunate through music, film, literature, dance, or other art forms and serving as a positive force for social change in America.
"We hope that the Woody Guthrie Prize will shed an inspirational light on those who have decided to use their talents for the common good rather than for personal gain," says Woody Guthrie's daughter Nora. "With his dry wit, Woody always preferred to call himself a 'commonist.' His quote from John Steinbeck's character, Tom Joad, says it pretty simply: 'Wherever children are hungry and cry, wherever people ain't free, wherever men are fightin' for their rights, that's where I'm gonna be.'
"There are so many people who are living this credo, and they're the ones we will be honoring."
Bruce Springsteen will be recognized with the 2021 Woody Guthrie Prize for his work continuing Woody's legacy in a virtual members-only event. With over 20 studio albums, Springsteen has used his storytelling ability to write songs that connect with people who faced the hard times and celebrated the good times. Often backed by the E Street Band, Springsteen's music provides a soundtrack of resilience, strength, heart, and joy despite or even in spite of the struggles thrown our way. Drawing from his experiences growing up in New Jersey, Springsteen's songs have connected on a universal level with fans worldwide. 
Here is Springsteen's short concert: