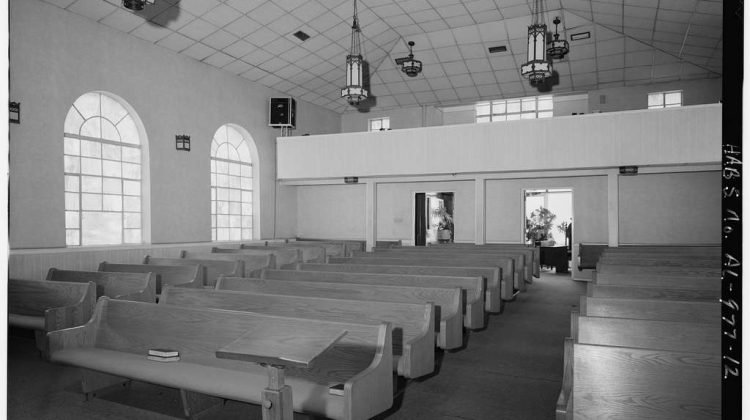 Many evangelical Christians believe that racism is a problem in the church, Trump was bad for the church, and COVID-19 revealed selfishness in the church. Some are deciding to stay in their divided congregations and work toward reconciliation. Others are staying in their divided congregations and hoping the divisions will disappear with time.
But in the last month I have had several evangelical Christians here in central Pennsylvania ask me to recommend an evangelical church that is not divided over race, Trump politics, or something to do with the pandemic. With the releasing of COVID-19 restrictions, many people are thinking about a fresh start. Now, they believe, is the perfect time to change churches.
Unfortunately, it is very difficult in this part of Pennsylvania to find an evangelical congregation that is not fiercely divided over race, Trump, and COVID-19. I often don't know what to tell these folks.
Over at The Guardian, Adam Gabbatt helps us understand how politics is leading to a decline in churchgoing Americans. Here is a taste:
Fewer than half of Americans belong to a house of worship, a new study shows, but religion – and Christianity in particular – continues to have an outsize influence in US politics, especially because it is declining faster among Democrats than Republicans.
Just 47% of the US population are members of a church, mosque or synagogue, according to a survey by Gallup, down from 70% two decades ago – in part a result of millennials turning away from religion but also, experts say, a reaction to the swirling mix of rightwing politics and Christianity pursued by the Republican party.
The evidence comes as Republicans in some states have pursued extreme "Christian nationalist" policies, attempting to force their version of Christianity on an increasingly uninterested public.
This week the governor of Arkansas signed a law allowing doctors to refuse to treat LGBTQ people on religious grounds, and other states are exploring similar legislation.
Gallup began asking Americans about their church membership in 1937 – and for decades the number was always above 70%. That began to change in 2000, and the number has steadily dropped ever since.
Some of the decline is attributable to changing generations, with about 66% of people born before 1946 are still members of a church, compared with just 36% of millennials.
Among other groups Gallup reported, the decline in church membership stands out among self-identified Democrats and independents. The number of Democratic church members dropped by 25% over the 20-year period, with independents decreasing by 18%. Republican church members declined too, but only by 12%.
David Campbell, professor and chair of the University of Notre Dame's political science department and co-author of Secular Surge: A New Fault Line in American Politics, said a reason for the decline among those groups is political – an "allergic reaction to the religious right".
"Many Americans – especially young people – see religion as bound up with political conservatism, and the Republican party specifically," Campbell said.
"Since that is not their party, or their politics, they do not want to identify as being religious. Young people are especially allergic to the perception that many – but by no means all – American religions are hostile to LGBTQ rights."
Research by Campbell shows that a growing number of Americans have turned away from religion as politicians – particularly Republicans – have mixed religion with their politics. Campbell says there has always been an ebb and flow in American adherence to religion, but he thinks the current decline is likely to continue.
"I see no sign that the religious right, and Christian nationalism, is fading. Which in turn suggests that the allergic reaction will continue to be seen – and thus more and more Americans will turn away from religion," he said.
Read the rest here.