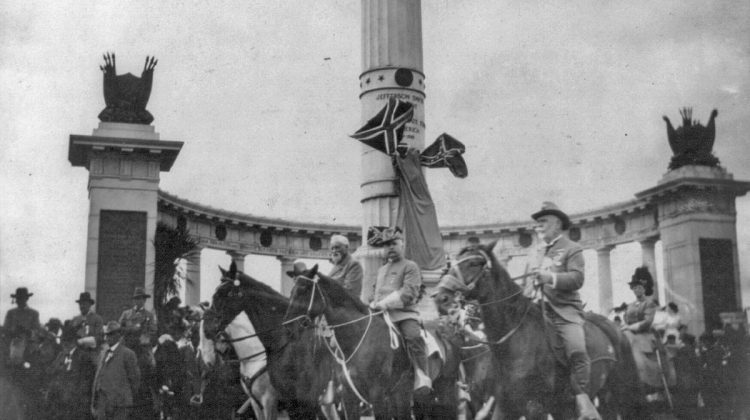 The noted Civil War historian Allen Guelzo offers a nice working definition of the "Lost Cause" in a piece at The Gospel Coalition. He writes: "In its fullest flower, from 1865 to 1915, the Lost Cause emerged—from a legion of Southern war memoirists, politicians, and even novelists—and coalesced around five basic contentions." They are:
"Slavery was not the real issue of the Civil War; hence, the Union had no moral high ground to claim against the Confederacy
"The South had created a culture of resistant to godless industrial capitalism, and it was protection of that culture against Northern envy that led Southerners to take up arms."
"The South was not defeated, but rather overwhelmed, as if the North had unfairly stacked the deck with its industrial might and immigrant numbers."
"The Southern soldier was heroic and noble, the defender of his homeland; while the Northerner was a destructive Yankee interloper who (like William Sherman in Georgia and Philip Sheridan in the Shenandoah) rejoiced in burning cities and laying waste homelands.
Secession, above all, was lawful.
Read the entire piece here.