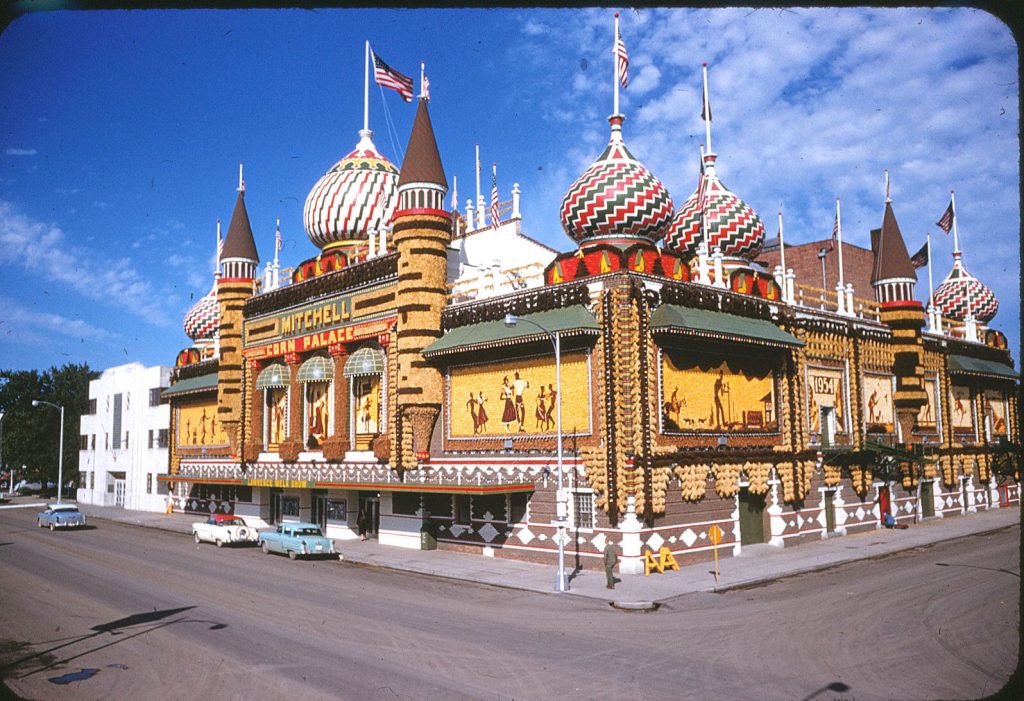 They were at the South Dakota landmark to launch, for about the tenth time, Mike "MyPillow Guy" Lindell's new social media platform "Frank."
Here is local coverage from the Mitchell (SD) Republic:
A crowd of 1,650 was at the Corn Palace on Monday night for the Frank Rally, which was set to be the rollout of conservative personality Mike Lindell's much-hyped social media platform.
Lindell, famous for creating the MyPillow company and for his baseless claims that the 2020 U.S. Presidential election was fraudulent, was rolling out "Frank," which he said would promise free speech and fight back against "cancel culture."
Lindell spoke for nearly 90 minutes, serving as the crescendo for the crowd in attendance after seeing a number of conservative personalities for the prior two hours.
Lindell said he will be using the web platform — which he had described as a mixture of YouTube and Twitter — to dump evidence to back up his claims about the election over the next 5-6 weeks, with the intent of changing minds and influencing Americans.
He says his evidence shows that China corrupted election machines and changed the voting results in the election, denying Donald Trump from winning by 14 million votes. Lindell's goal, he said, is for regular citizens to put significant pressure on the U.S. Supreme Court to look at the evidence. He said if that happens, Trump will be back in office as president by August.
Here is the part of the article related to Metaxas:
Also speaking was Christian author and radio host Eric Metaxas, who led the crowd in the opening verse of "Amazing Grace," leading to Lindell coming on stage.
"People are being persecuted around the world because their governments don't believe in God," Metaxas said. "When you push God out, freedoms go away. It's what we're seeing right now, it's why we're starting Frank Speech."
Read the entire article here. The Argus Leader has pictures. Apparently Piscopo played the flute.
Speakers included Metaxas, Joe Piscopo, and Ben Carson.
Two quick observations:
Liz Cheney was not invited to the event.
Kudos to the Corn Palace for successfully squeezing Lindell's event between the Dakota Wesleyan University Commencement and the American Corn Hole Association tournament.
🙂