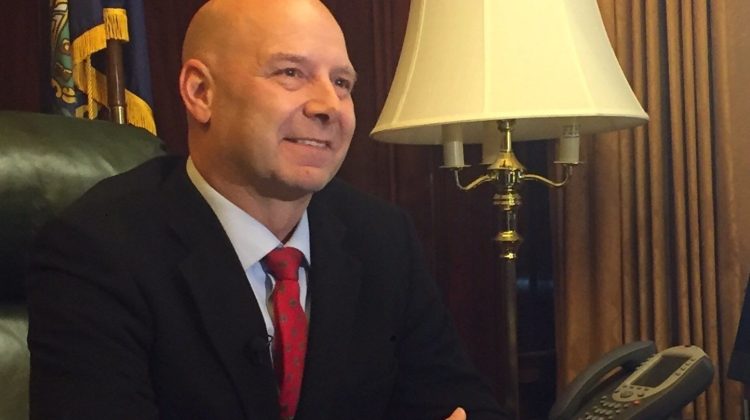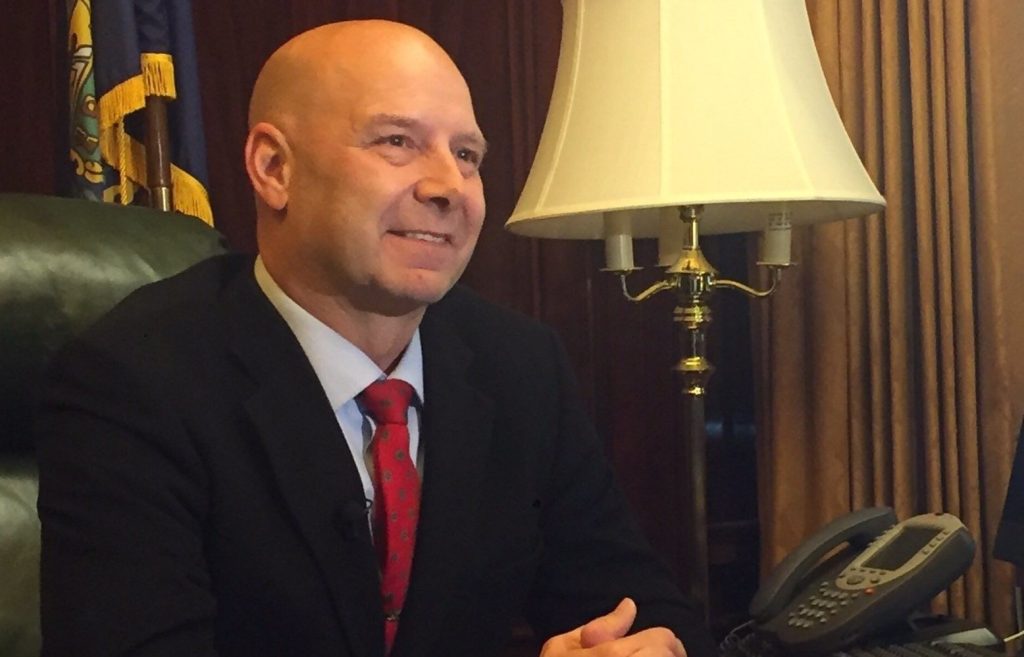 We have covered Doug Mastriano before. Check out our posts on the controversial Pennsylvania state senator here.
Mastriano is the subject of Eliza Griswold's recent piece at The New Yorker.
Here is a taste:
Doug Mastriano, a Republican state senator from Gettysburg, Pennsylvania, and parts of neighboring counties, was a little-known figure in state politics before the coronavirus pandemic. But, in the past year, he has led rallies against mask mandates and other public-health protocols, which he has characterized as "the governor's autocratic control over our lives." He has become a leader of the Stop the Steal campaign, and claims that he spoke to Donald Trump at least fifteen times between the 2020 election and the insurrection at the Capitol, on January 6th. He urged his followers to attend the rally at the Capitol that led to the riots, saying, "I'm really praying that God will pour His Spirit upon Washington, D.C., like we've never seen before." Throughout this time, he has cast the fight against both lockdowns and Trump's electoral loss as a religious battle against the forces of evil. He has come to embody a set of beliefs characterized as Christian nationalism, which center on the idea that God intended America to be a Christian nation, and which, when mingled with conspiracy theory and white nationalism, helped to fuel the insurrection. "Violence has always been a part of Christian nationalism," Andrew Whitehead, a sociologist and co-author of "Taking America Back for God," told me. "It's just that the nature of the enemy has changed."
Mastriano grew up mostly in New Jersey, in a military family, and attended Eastern College, a Christian university outside Philadelphia. After he graduated, in 1986, he joined the military, and, as a junior intelligence officer, was stationed at the border of West Germany and Czechoslovakia. Mastriano, like many conservative Christians, came to see the Cold War as a spiritual campaign, applying religious notions of good and evil to U.S. foreign policy. "Seeing awful things in the East, and atheistic, communistic, socialist regimes oppressing people" convinced him of the need for "protecting freedom, the free people of the West," he told "Crosspoint," a Christian podcast, in 2018. While deployed, Mastriano often carried a Bible under his arm. "It wasn't for show," he said.
Read the rest here. I guess Tony Campolo and Ron Sider did not rub-off on Mastriano during his years at Eastern University.