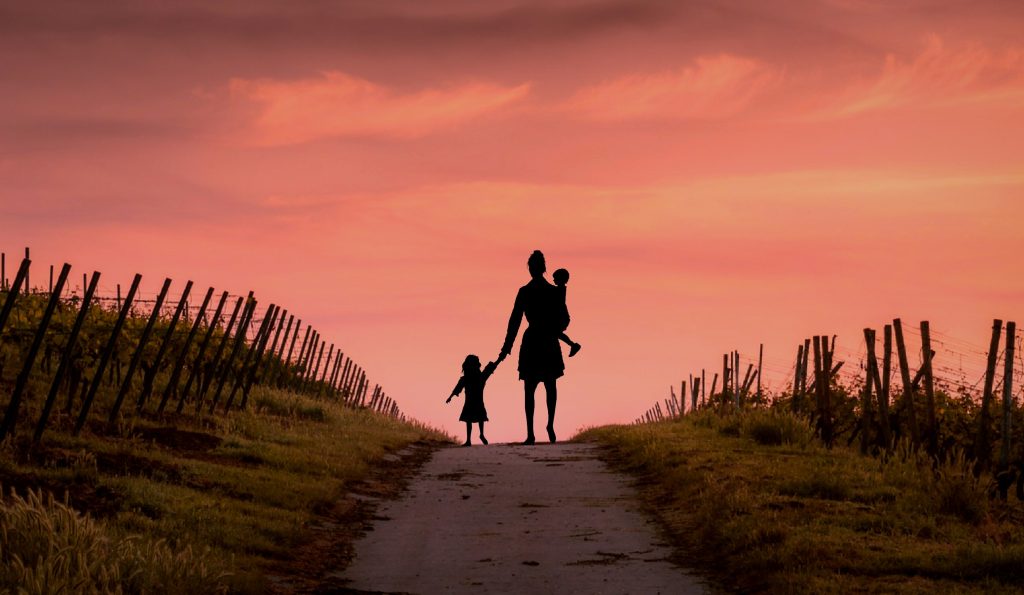 If parents entered the pandemic with a bad script, we've now learned enough to rewrite it
Rounding the pandemic bend, this Mother's Day looks more promising than the last one. We might hug grandmothers. We might eat out. We might even deliver gifts in person!
Mother's Day gifts usually are a tame lot, tokens marking the uncountable considerate gestures moms have extended to the givers. Moms get mixed bouquets, insulated mugs, bathrobes, pendants, picture frames, candles. Most items land somewhat short of the bullseye. Even more than birthday or Christmas presents, these gifts are supposed to be placeholders for thoughts and words. Moms smile on misshapen pinch pots and cotton-ball collages proclaiming the baby-bird gratefulness of young children. It's the thought that is supposed to count.
But what thought is that? For those old enough really to think about it, the thought behind a Mother's Day present should not be just a breezy "Love you!" or "Thanks!" Instead, this: I understand what you do, I honor it, and I recognize how I have benefited from it.
Americans might think carefully about what they want to say to mothers this year in particular, because when American mothers recently were given their say, on a call-in line for an extraordinary project by Jessica Grose at the New York Times, what came out was a primal scream.
Moms were bowled over by pandemic parenting. It did not have to be as bad as it was. Additional damage was inflicted by a preexisting condition: America's childrearing culture. What Americans expect of childhood scripts expectations for American mothers. It is a script written by and for individualism, but with this catch: To function, it excludes at least one person from its logic and requires that person to be not an "individual" but a team player.
American childrearing prioritizes preparation for the future, plus play to occupy the meanwhile. Individualism is exaggerated through repetition—children told from preschool, You can be anything you want! You do you! The most important thing is to have fun! To be sure, this is an advantaged, aspirational script for the child, but it has broad implications for everyone else involved. Moms and dads get caught in the incongruity Agnes Callard describes as acceptance parenting, wherein the test of a good parent is willingness to support and scaffold whatever children construct.
In practice, scaffolding offspring often means that parents work more so kids can play more. Pre-Covid, this entailed driving kids around a lot—to sports, lessons, clubs, playdates, excursions. 2020 slammed these activities shut. Instead, parents had to work harder to compensate for what kids were missing.
Why was there so much to do in pandemic households? Why were women the ones to do it? In some respects, the pace of Covid living resembled parenthood itself, where hours drag and months fly, where the strange becomes normal and then changes again. Emotional labor piled on top of physical labor. Uncertainty itself became a task—not knowing what would happen next week and what you would have to do about it. 
Children require considerable effort, even the easiest children under the best conditions. Some children require extraordinary care, and parents rightly stretch to do what is required. Too, childcare varies by age. For babies and toddlers, the job is keeping them fed, safe, and dry-bottomed. Providing that can shred parental work routines, but their needs are not infinite. On the opposite end, what older kids seemed to need most during the shutdown was fictive space for stymied freedoms.
The ages in-between needed the most. Women accustomed to sending children off to school were left to generate instruction and amusement themselves. Moms supervised remote learning, and so all of the recent diagnoses of kids' "Covid slide" or "lost year" smart. That sure was an awful lot of work to put into a lost year!
When e-learning ended for the day, diversions had to be invented. Kids proved unlikely to say, That's enough for me, no more treats today, I'm all set. Moms asked each other if it was okay to let kids eat mac and cheese every meal. And how do you create games with duck tape?
Why did moms end up being the ones to do so much extra stuff? At home, mom became like that one employee left standing after all her colleagues get fired: responsible not only for her old job but also for all the dangling stuff other people used to do (or never did). But moms' task lists were expanding long before the virus started spreading. Decade after decade, American moms have taken on duties that changing environments seem to require for their kids, only to be vilified by the latest parenting trend for having done well what the previous, now discarded trend had dictated.
Covid exacerbated problems working parents have faced for a long time. Some solutions to the problems are social and political. The Biden administration's proposals for child allowances, universal preschool, and daycare subsidies are lauded for extending a hand to overstretched parents. Other private-realm solutions propose redistributing the work borne by women onto other shoulders. But whose? Slack remains for some men to take up at home, but Covid pushed many dads to limits, too.
So, who is left?
How about the kids?! The solution dazzles with its symmetry, reclaiming energy for household tasks from those already generating much, contributing little, and living with time on their hands. Of course, this solution is not applicable to all situations. But it is not utopian, either. Kids can do a lot. Family policy discussions sometimes overlook this, describing children, in weirdly depersonalized ways, as inert absorbers of care, a description at odds with the individuality we ascribe kids in other contexts. If kids can learn to see that housework really is theirs as much as it is anyone else's—that they are not just "helping out" mom or dad—it may not feel like punishment or privation.
Remedies from outside the household will fall short unless responsibilities shift inside. Moms' venting over the way things are may not amount to ill will toward their own children so much as frustration at mores that condition kids to excuse themselves from the commonweal. Childrearing conventions need both a conceptual shift and a practical one.
The practical shift assumes kids can take better care of their things and perform general tasks—that is, can do chores. The conceptual shift assumes that their own flourishing rests on that of the household—now reconceived as something more than a supply closet and breakroom.
The conceptual shift matters more. Not only does this shift offer a satisfying reversal to the zero-sum logic of the way things are now—I work more so you can play more—but also changed expectations of children's responsibilities that expand the pie. If kids and parents work together, they reap benefits of time spent in each other's company—and the dishes get done.
Parents can try to make chores fun if they wish. But that's not necessary. That mop or dishrag belongs in a kid's hand not just because it is good for him or her but because it is good for us. Doing the work of family life helps build parents and kids into "us," instead of autonomous cohabitants or high-maintenance guests.
That's the thought that counts for our almost-post-Covid Mother's Day.
Agnes R. Howard teaches in Christ College, the honors college at Valparaiso University, and is author of Showing: What Pregnancy Tells Us about Being Human.