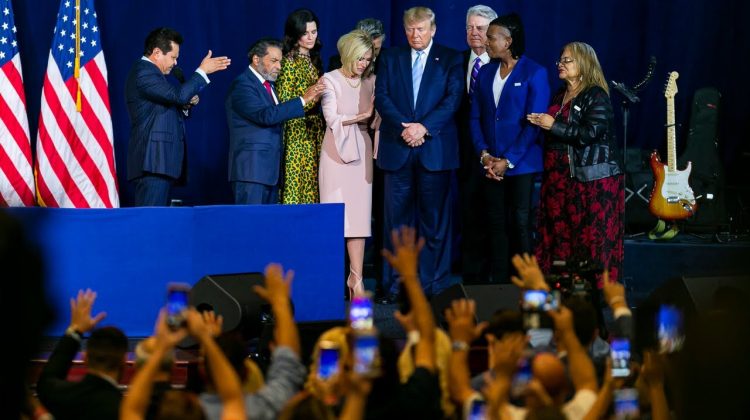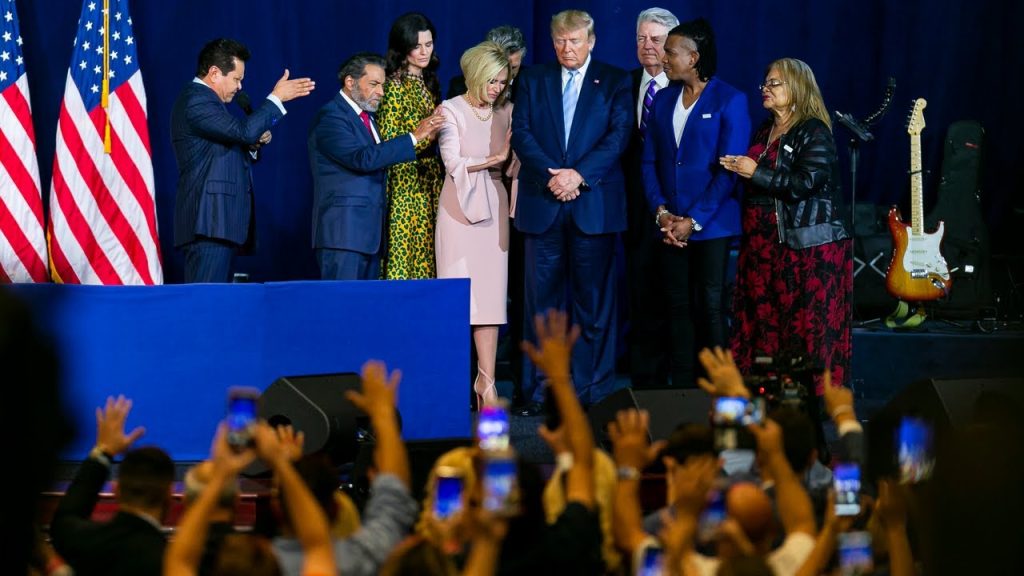 Yesterday was the National Day of Prayer. Biden issued a proclamation:
Throughout our history, Americans of many religions and belief systems have turned to prayer for strength, hope, and guidance. Prayer has nourished countless souls and powered moral movements — including essential fights against racial injustice, child labor, and infringement on the rights of disabled Americans. Prayer is also a daily practice for many, whether it is to ask for help or strength, or to give thanks over blessings bestowed.
The First Amendment to our Constitution protects the rights of free speech and religious liberty, including the right of all Americans to pray. These freedoms have helped us to create and sustain a Nation of remarkable religious vitality and diversity across the generations.
Today, we remember and celebrate the role that the healing balm of prayer can play in our lives and in the life of our Nation. As we continue to confront the crises and challenges of our time — from a deadly pandemic, to the loss of lives and livelihoods in its wake, to a reckoning on racial justice, to the existential threat of climate change — Americans of faith can call upon the power of prayer to provide hope and uplift us for the work ahead. As the late Congressman John Lewis once said, "Nothing can stop the power of a committed and determined people to make a difference in our society. Why? Because human beings are the most dynamic link to the divine on this planet."
On this National Day of Prayer, we unite with purpose and resolve, and recommit ourselves to the core freedoms that helped define and guide our Nation from its earliest days. We celebrate our incredible good fortune that, as Americans, we can exercise our convictions freely — no matter our faith or beliefs. Let us find in our prayers, however they are delivered, the determination to overcome adversity, rise above our differences, and come together as one Nation to meet this moment in history.
Read the rest here.
Franklin Graham is upset that the prayer does not mention God:
Why would President Biden omit God? Today marks the 70th annual National Day of Prayer, and by law since 1952, a presidential proclamation must be issued for the day. I was deeply saddened to read that President Biden is the first president to omit the word "God" in his proclamation. That speaks volumes doesn't it? It is hard to believe we have come this far. Omitting God is a dangerous thing. He is who we as individuals and as a nation need to call on for help. He created us and made salvation possible for us through faith in His Son, Jesus Christ. Prayers to anyone or anything else are to no avail. Join me in praying to Almighty God on behalf of our nation." Your kingdom come, Your will be done, on earth as it is in heaven."
Graham was also on Fox News talking about this. He tries to give Biden the benefit of the doubt, but in the process reveals his belief that the United States is a Christian nation.
My view: All Americans pray differently and not every American prays to the Christian God.
What else are evangelicals saying about the National Day of Prayer:
Ted Cruz gets pious:
Todd Starnes, always looking for a way to politicize prayer, joins the Franklin Graham chorus:
MAGA "journalist" David Brody thinks Biden's proclamation is "pathetic":
Mike Pence managed to squeeze in references to "one nation under God," 2 Corinthians 3:17, and America as a "body of believers." He also, once again, merged 2 Chronicles 7:14 with the Pledge of Allegiance.
Robert Jeffress posted a picture of an American flag with his call to prayer:
Freedom and bravery:
2 things about the following video. First, WHY did they hang a painting of the Pilgrims in the Capitol in 1843? That is a more interesting question. Second, what does Franklin Graham think about the fact that Oklahoma Senator James Lankford does not mention God in his remarks and actually encourages people of all faiths to pray?
Not sure who this guy is, but he sends off a real cool vibe to his 47k followers :-):