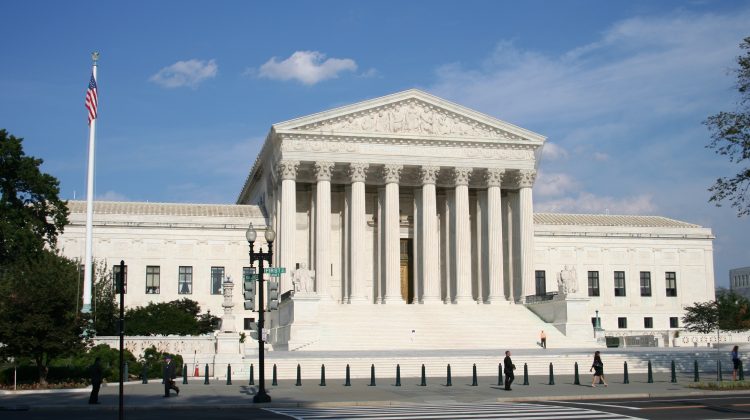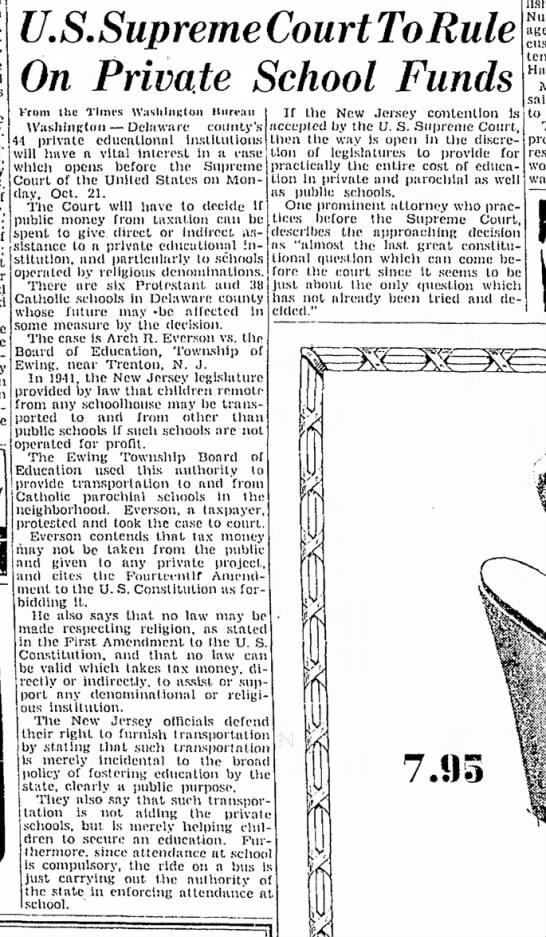 I am doing some background research today for the "A History of Evangelicals and Politics in America" podcast on Everson v. Board of Education of the Township of Ewing, NJ. (1947). Some of you know that this was an important church-state case. I found the above article in the October 11, 1946 edition of the Delaware County (PA) Times and was struck by the last paragraph:
One prominent attorney who practices before the Supreme Court, describes the approaching decision as "almost the last great constitutional question which can come before the court since it seems to be just about the only question which has not already been tried or decided."
I am not sure how this attorney defines "last great constitutional question," but it seems like a pretty bold claim today. Hindsight, of course, is 20-20. But I wonder if this attorney was alive nine years later when Brown vs. Board of Education (1954) was decided.