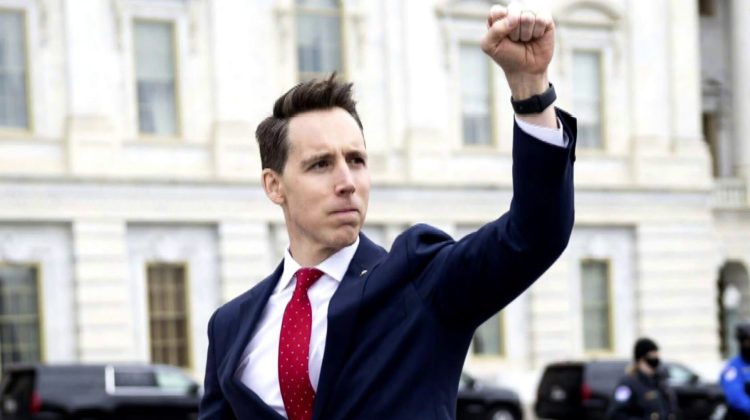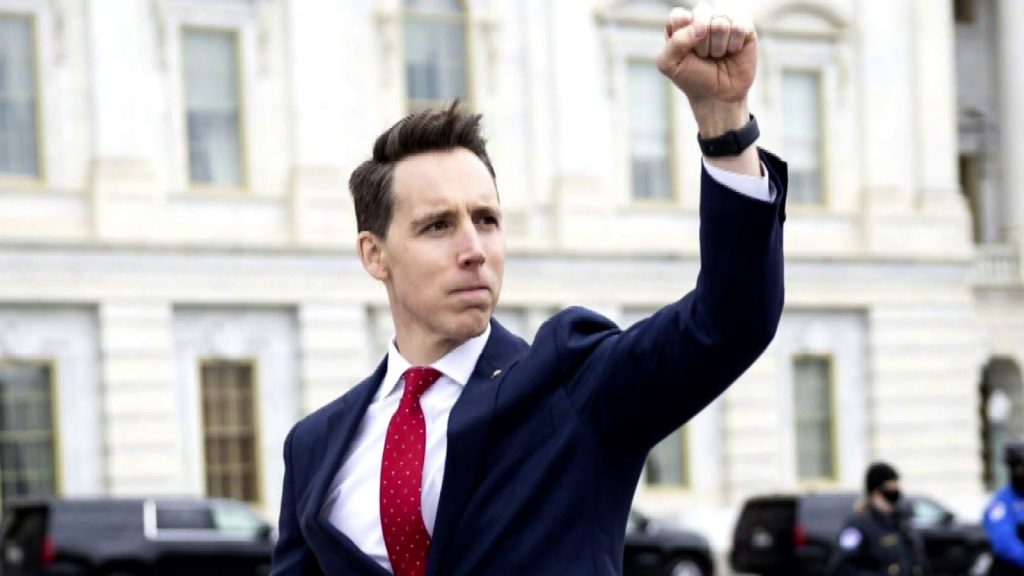 The Missouri senator who gave credibility to the Big Lie in the days leading-up to the insurrection on the U.S. Capitol on January 6 has a message for Wyoming congresswoman Liz Cheney. (Get up the speed on the Cheney story here and here).
Here is Jordan Carney at The Hill:
Sen. Josh Hawley (R-Mo.) said Rep. Liz Cheney (R-Wyo.) is "sort of spiraling" as House Republicans appear increasingly likely to oust her from their No. 3 leadership spot.
Hawley, during an interview on "The Megyn Kelly Show" podcast, sidestepped if Cheney should be removed from leadership, noting it was up to his House counterparts, but said that he thought Cheney was out of line with Republicans on not only former President Trump but also foreign policy.
"I don't know her personally, I think she's sort of spiraling if you look at the things that she's saying, the claims that she's making," Hawley said.
"I think she's out-of-step with Republican voters. … I just think this is somebody who does not really represent Republicans," Hawley added.
Hawley's comments come after Cheney told the New York Post late last month that she viewed efforts to challenge the 2020 election results as "disqualifying" for some 2024 hopefuls. Cheney didn't mention Hawley by name.
Read the rest here.
Some quick thoughts:
Hawley is probably correct. Cheney is "out-of-step" with the 29% of Americans who identify as Republicans. They are delusional.
For Hawley, politics is not about ideas or principles, it is about poll numbers. Hawley likes to think of himself as an intellectual, but an intellectual does not allow popular sentiment to shape one's ideas. He is drunk with ambition.
Let's face it, the GOP is blindly following Donald Trump. The former president does not care about ideas, truth, or reason unless it serves his narcissism and pursuit of power.