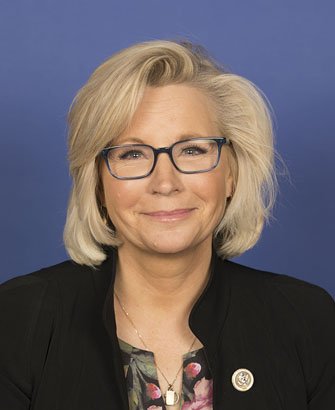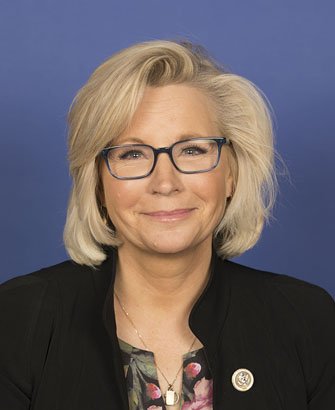 It looks like Liz Cheney will lose her leadership position in the GOP caucus because she does not believe Joe Biden stole the 2020 presidential election from Donald Trump.
The pro-Trump sharks are swarming.
The GOP House leadership will not discipline an alleged sex offender and conspiracy theorist, but they will probably strip Cheney of her leadership position because she refuses to accept the Big Lie.
When Cheney was elected to her first term in 2016, she was a rising star. After her election she told The Washington Post that a "Liz Cheney Republican is somebody who is a strong constitutional conservative" and "believes in limited government. She added, "Wyoming needs a strong voice in Congress to lead the effort to undo the devastating policies of the last seven and a half years and restore our freedom. I will be that voice. I will be that leader."
Apparently "Liz Cheney Republicans" are no longer welcome in GOP leadership positions.
In 2018, an AP piece on Cheney's election into GOP leadership noted: "Cheney's ascent will likely prove popular with GOP voters who recall fondly the George W. Bush-Dick Cheney years, especially those who favor a hawkish defense posture."
Here was McCarthy on November 8, 2016:
Ah, those were the days!
Here is GOP Chairwoman Ronna McDaniel on November 18, 2018:
Let's also remember that Liz Cheney voted with Trump 93% of the time.
Cheney could play the "socialist" card with the best of them:
I wonder if Bruce Bartlett wants to walk this back:
Times change.