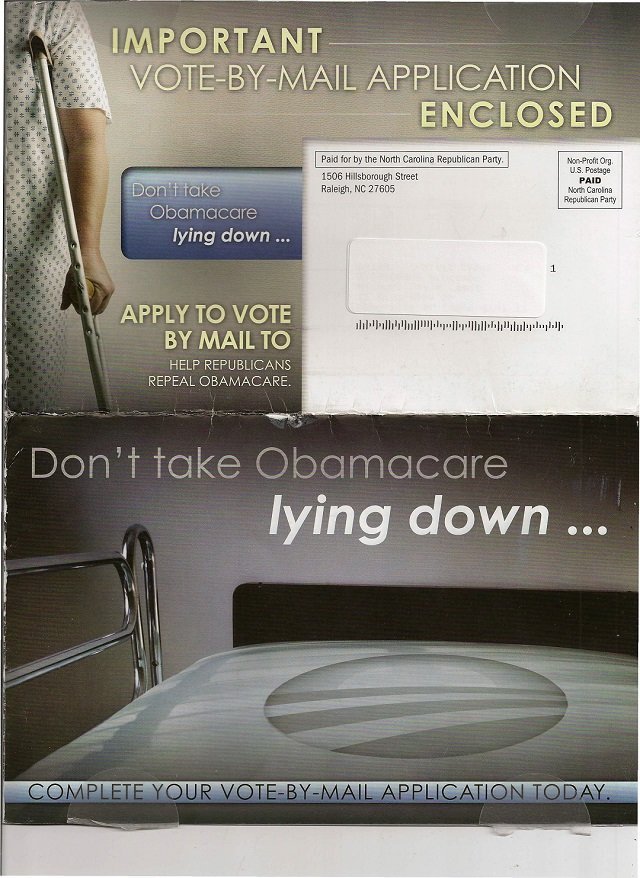 I found Amy Gardner's piece at The Washington Post through Tom Sullivan's post at Hullabaloo. There was once a time when the GOP loved mail-in voting. No more.
Here is Gardner:
Republican operatives worth their salt remember well the Sunshine State's 1988 U.S. Senate race.
Floridians went to sleep that Nov. 8 believing that Democrat Buddy MacKay had prevailed with a slim lead of less than one percentage point. The television networks had called the race for him. The St. Petersburg Times published a story the next day declaring that Republican Connie Mack had "failed to win big" in crucial conservative strongholds Lee and Pinellas counties.
Then the last of the absentee ballots came in. They went 3 to 1 for Mack, delivering him a 34,518-vote victory.
"It was legendary," said David Johnson, a longtime GOP consultant in the state. "The Republicans had done such a good job with absentee ballots that they eked out a narrow win."
So began a long and fruitful relationship between the GOP and absentee voting. Republican campaigns invested millions of dollars encouraging their supporters to cast ballots by mail. State legislators passed laws making it easier. Over the ensuing decades, GOP voters in Florida became so comfortable with casting ballots by mail that in 2020, nearly 35 percent of those who turned out did so, according to state data compiled by University of Florida political science professor Daniel A. Smith.
Read the rest here and look closely at the images I have added to this post.