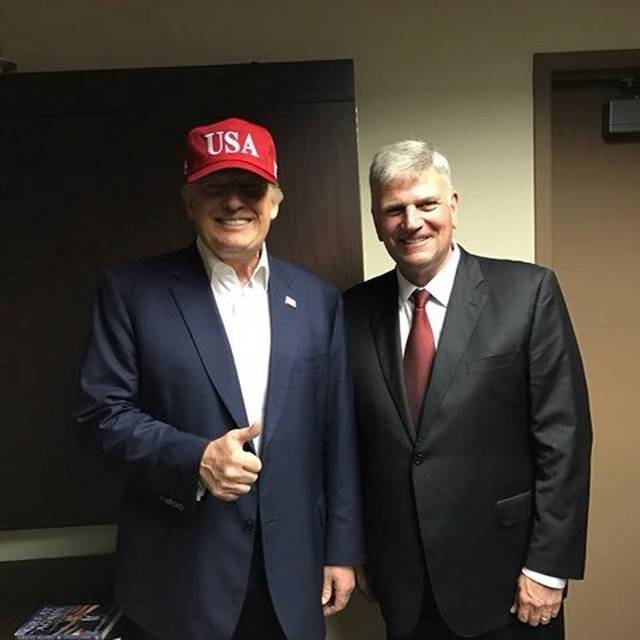 Here is Graham at his Facebook page:
As President Biden was giving his speech last night, I couldn't help but think that the swamp has won. When President Trump came into office, he said he was going to drain the swamp. Well, sadly, it looks like the swamp rules. In the first two years of the Trump Administration, we had the strongest economy this country has had in more than 50 years. President Biden and the Democrats are proposing a once-in-a-lifetime spending frenzy to rebuild our country. I've flown from coast to coast and have driven from coast to coast, and I wasn't aware that America needed rebuilding. Unfortunately, most of our representatives in Congress will probably go along with it, and this kind of spending will eventually be devastating for our economy and our nation. If you want America to prosper, the best thing is for the government to stay out of the way. What we are witnessing firsthand is the onset of socialism, where those in leadership want to teach Americans to look to the government to meet all of their needs. It just doesn't work that way. This great nation was built on hard work and sacrifice—and most importantly, by the grace and blessing of Almighty God. We need to look at Him for help, not to the government. Pray for our nation and our leaders.
His post on infrastructure now has 69K shares and 32K comments, including:
—God can and does at times remove His blessings we better get right or suffer the consequences 
(God will remove his blessings because we want to fix roads, bridges and rail lines? What are divine "consequences" of giving broadband to rural folks?)
—We won't survive if we insist on pushing God to the back seat, and we do the driving. Each year it is something else that folks try and keep God out of. They want to take the "IN GOD WE TRUST" OFF OUR CURRENCY. The enemy, Satan, has control of most people, though they have no clue. But, Praise God He is returning one day, judgement will take place, and we shall forever be with our Lord. (How does a plan to bolster pre-K education "push God to the backseat?")
—It is so sad. Greed and evil rules. (How is an infrastructure plan "evil?")
—Well Mr Graham, I'm done following you. You must never drive over roads and bridges that are crumbling like I have. I realize you think Trump walks on water, but I assure you, he's a sinner just like the rest of us. I'll be praying for you that you stop following the Pied Piper.
–Don't know why it needs rebuilding? Really? You are that unobservant? Our streets, bridges , and highways are falling apart. We do not have viable rail. Talk to Michigan about drinking water. Most drinking water in the Midwest tastes like pool water. We haven't updated our air traffic control system. We need to start an orderly migration to renewable energy. But you keep believing in your imaginary friend.
—The swamp turned out to be as big as the ocean connecting to many countries. The liberal media owns abt 98% of everything we read, hear and see…everything we're told is news. But it's their news their views. This much power didn't happen overnight….it started decades ago when liberals invaded our unions…then our schools… Hollywood… national sports … and even FOX News with commentators like Chris Wallace, Martha MacCallum and many others. They own the majority of the social media and the fact checkers they tell you to go to for their facts and info! Politicians from all sides are being paid big dollars to join the liberals attacking our country and threatening the freedom of our children's future. Trump couldn't be bought and that's why they continue to attack him today. He's a threat to everything they have moving forward. For 4 yrs he put a kink in their socialist=communist plans and that's why they're moving fast now to catch up! I was born and raised in Illinois and my daddy a strong union member and trusting democrat! The dem party today is nothing close to the party my parents supported. It's full of racism, hate, deceit and lies. I no longer live in a blue state and while I have many good friends and family there…I have no intentions of ever going back except to visit.
–One of the primary reasons I am able to sleep at night since January 20th is that I sleep believing the promises of GOD!
–Trump is still the True American people's President… where is your FAITH in GOD!! His will shall be done and drowned the SWAMP…
–What we need is a Miracle by the Almighty, a Come to Jesus moment . The devil is dancing in the house, senate & white house. Pray for a miracle.
–Satan is ruling . God is allowing people to make their choices. Our Wonderful America is loosing! God help us and help turn the people that turned from you to get on their knees to you
(Apparently infrastructure programs are tools of Satan).
–Its disgraceful. We have to keep our eyes on the Lord, but the enemy is going to throw everything at us. (Apparently Satan is using an infrastructure plan to destroy America!)
I'll stop there.