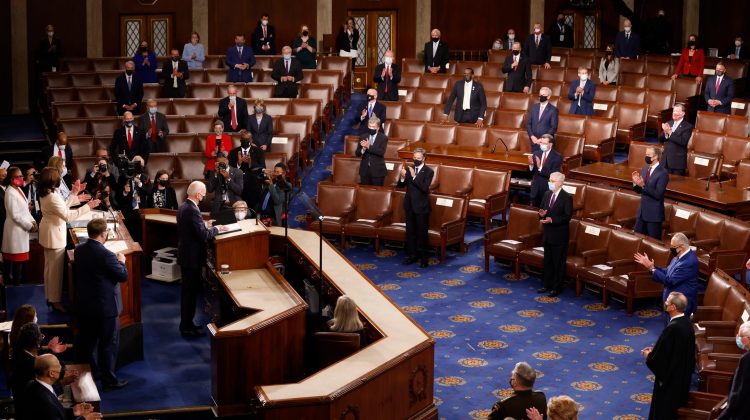 Great analysis here by John Harris of Politico:
Though Biden is rarely described as gifted orator, his speech was a remarkable performance in part because it didn't soar and largely didn't even try to. In plain-spoken language, he depicted a breathtakingly large agenda as plain common sense. Instead of imploring partisans to take sides, he projected bewilderment that any practical-minded person of any persuasion could be opposed.
Under a pose of guilelessness, Biden's speech was in fact infused with political guile. The agenda he promoted to expand both free pre-school and community college, to subsidize the shift to a low-carbon economy, to fund a massive way of new public works construction by taxing the very wealthy, represented years of pent-up demand by progressives. But much of the money would be spent in ways designed to break up the Trump coalition, which was powered heavily by middle- and lower-middle class whites who do not have college degrees with contempt for many parts of the progressive agenda.
Referring to his infrastructure proposal, Biden argued: "Nearly 90 percent of the infrastructure jobs created in the American Jobs Plan do not require a college degree. Seventy-five percent don't require an associate's degree. The American Jobs Plan is a blue-collar blueprint to build America."
The bet is that material gains—i.e. a recovery that produces lots of working class jobs and allows families to more easily educate their children—can trump the cultural grievances that sent many of these people into the conservative movement over the past two generations, beginning with George Wallace's hardhat supporters and later becoming a flood of "Reagan Democrats."
Read the entire piece here.