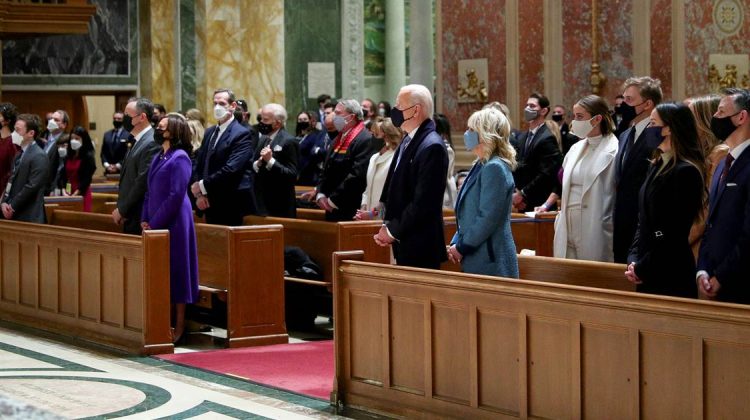 The U.S. Conference on Catholic Bishops is divided over whether Joe Biden can uphold pro-choice policies on abortion and still partake of communion. Here is a taste of Michelle Boorstein's piece at The Washington Post:
The Rev. Kevin Gillespie, pastor of Holy Trinity Parish in Georgetown, where Biden has attended multiple times since becoming president (and did as vice president), said he has spoken about this issue with Gregory, the D.C. cardinal.
"We're on the same page. The cardinal has said: 'The Eucharist is not to be used as a weapon.'" Of Biden, Gillespie said, "There are issues we disagree about, [including] abortion. But he's coming in there for his faith life. This isn't Politics 101, that's not the setting. The cardinal [Gregory] has said: 'This opens ways of communicating and trust.'"
Read the entire piece here.