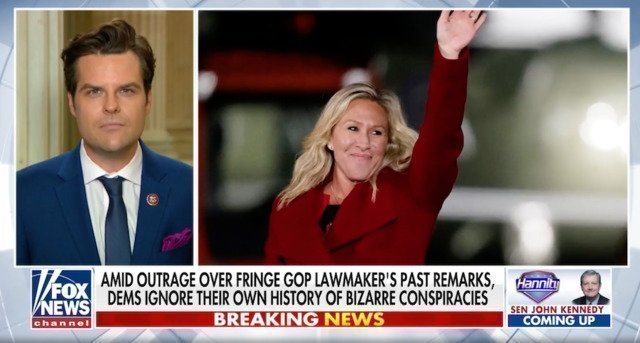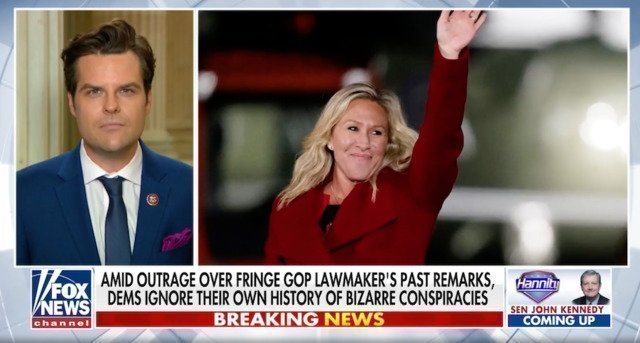 Matt Gaetz and Marjorie Taylor Greene are about to embark on an "America First Tour." This should be fun.
Here is Marc Caputo at Politico:
Rocked by a steady stream of leaks about a federal investigation into alleged sex crimes, the Florida congressman is planning to take his case on the road by holding rallies across the nation with Greene, another lightning rod member of Congress.
Their targets? So-called RINOs and "the radical left."
Together, they plan to attack Democrats and call out Republicans they deem as insufficiently loyal to former President Donald Trump, such as the 10 GOP House members who voted for his second impeachment after the Jan. 6 Capitol riots.
Gaetz and Greene will kick off their barnstorming "America First Tour" on May 7 in the mega-conservative Florida retirement community known as The Villages, a must-stop for any Republican candidate hoping to win the state or generate grassroots excitement. The idea is to send a message from the two controversial Republicans: They're not canceled, they're not going to be quiet and the infamy their critics attribute to them is translatable as fame and power in the conservative movement.
Read the rest here.