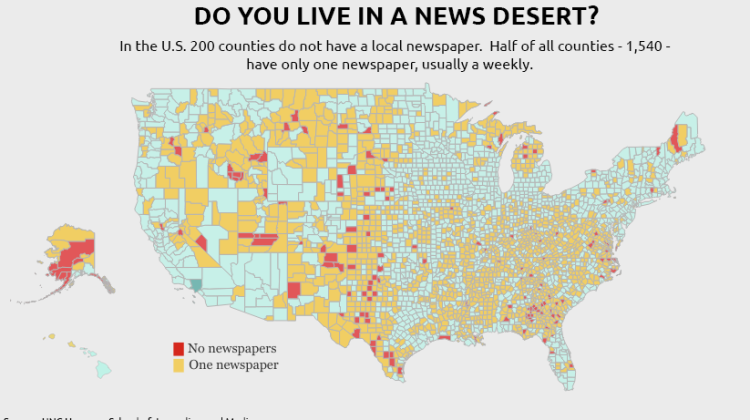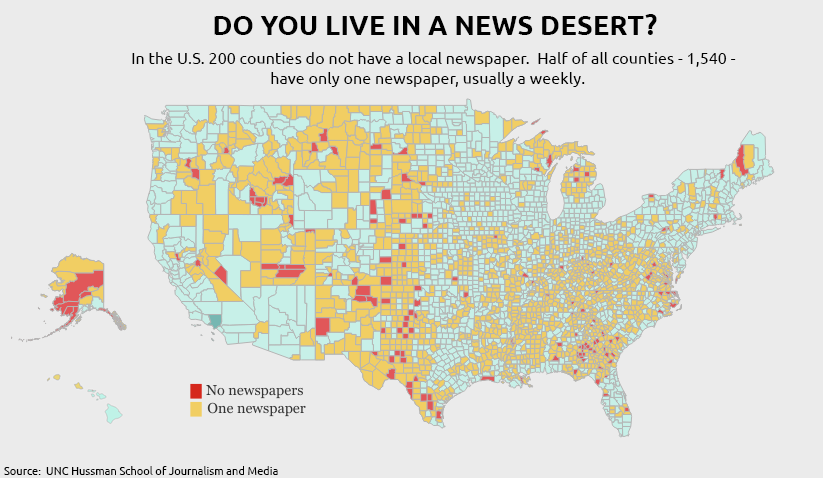 Here:
The Washington Post Magazine is looking for journalists to contribute to a special issue about the diminished state of local and community news in the United States. Our goal is not to report on the state of local journalism, but to show what the American public misses when thousands of stories are not told. The final result will be a fall 2021 issue of the Magazine that consists solely of stories that have not been reported on, or are underreported, due to decreased resources for local and/or regional news.
We are looking for stories from journalists in areas with limited access to comprehensive news that feeds democracy at grass-roots levels. This often occurs in communities without a local news outlet, or with only one newspaper or news outlet. (Here's a map of these areas.)
We're looking for diversity in both story format (a long-form narrative feature; an accountability or investigative piece; a photo essay or video; a profile; a human interest piece; a visual essay; etc.) and tone (from serious and news-forward to lighthearted and comic).
Read the rest here.