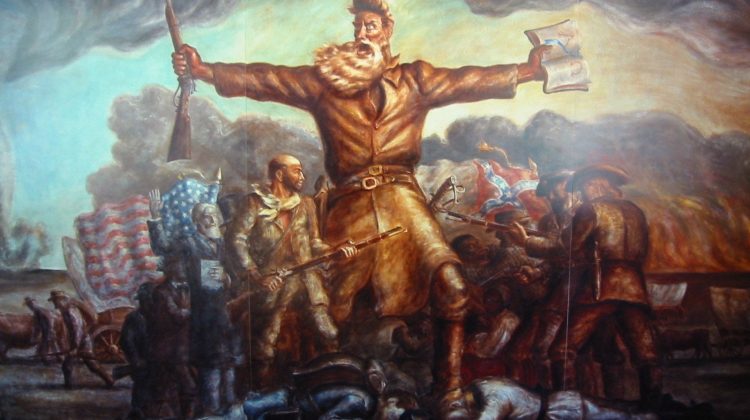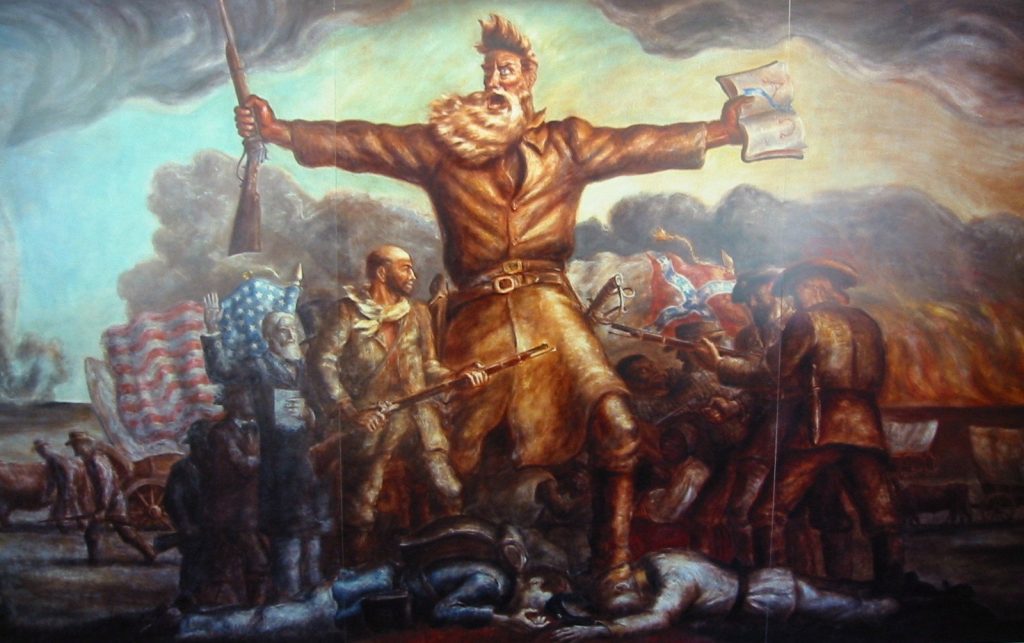 Here is Yale graduate student Bennett Parten at History Today:
…John Brown became an American sensation, a source of both fear and enchantment. Slaveholders reviled him; abolitionists wept for him, tolled bells in his honour and came to see him as a kind of sacrificial saint, a man who gave his life for the movement. Most, abolitionist or not, seemed to know that Brown would be of more significance dead than alive. Ralph Waldo Emerson, not necessarily an abolitionist, compared Brown's hanging to Christ's Crucifixion; Herman Melville described him as a portent, a 'meteor of the war'. Just over a year after his disastrous raid, thousands of soldiers marched off to battle singing John Brown's Body, the unofficial anthem of the Union army, which featured the refrain: 'John Brown's Body lay a-mouldering in the grave. His truth is marching on!'
March on it did. In the years following the Civil War, Brown stalked America's cultural memory. Poets memorialised him, historians researched his life and ex-Confederates did their best to discredit him. Like most martyrs, he has never been laid to rest. Americans always seem to resuscitate him in response to the politics of the present. 
To W.E.B. Dubois, the African American intellectual and founding member of the National Association for the Advancement of Colored People, whose biography of Brown appeared in 1909, his body represented the unfinished work of the war. Writing in the shadow of Jim Crow regimes and against the tide of 'lost cause' mythology, Dubois' Brown was written as a counter-narrative, reminding Americans that the kind of interracial radicalism Brown fought and died for had been sacrificed in the nation's long retreat from Reconstruction. His Brown was a martyr on whose memory the country had turned its back. 
In the 1960s and 1970s a different Brown emerges. Civil rights activists such as Malcolm X and Stokely Carmichael traded John Brown the martyr for John Brown the militant. His body was less an example of America's failed promise than it was a living, breathing embodiment of the nation's long history of revolutionary violence in the face of white oppression. The Weather Underground, a radical anti-racist, anti-imperialist militant group formed out of America's New Left, even titled its short-lived quarterly magazine Osawatomie in homage to both Brown and his mission.
Read the entire piece here.