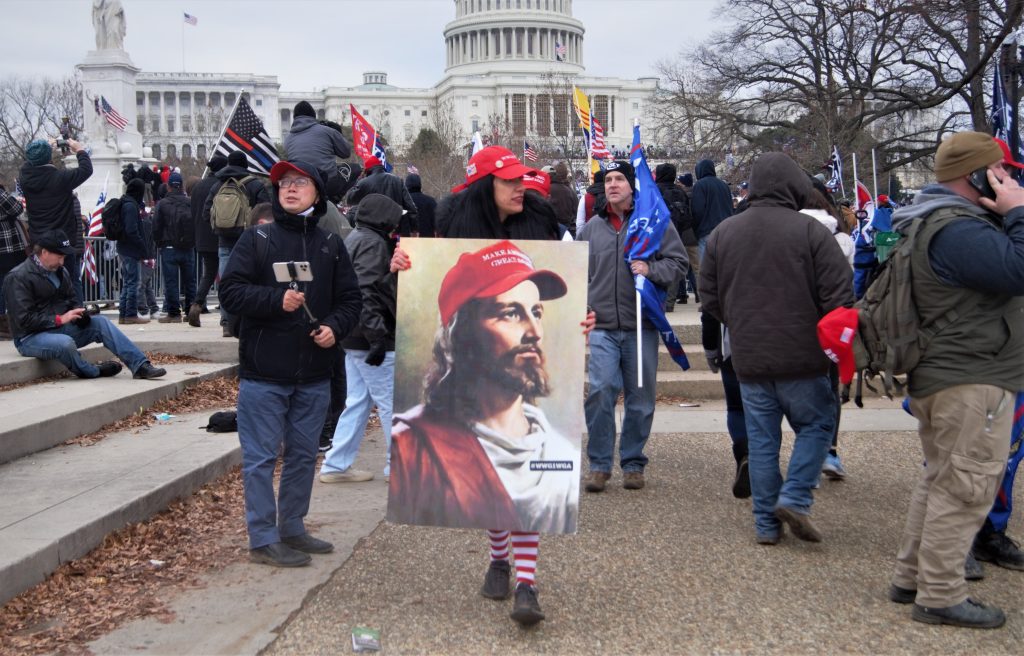 Here is a taste of Peter Wehner's recent piece at The Atlantic:
The Trump presidency might have been the first act in a longer and even darker political drama, in which the Republican Party is becoming more radicalized. How long this will last is an open question; whether it is happening is not.
The radicalization manifests in myriad ways, most notably in Trump's enduring popularity among Republicans. Trump's loyalists have launched ferocious attacks against Republican lawmakers who voted to impeach him for his role in the insurrection, even as national Republicans eagerly position themselves as his heir. Right-wing media display growing fanaticism, while public-opinion polls show GOP voters embracing Trump's lie that the election was stolen from him. The Republican Party's illiberalism, its barely disguised nativism, and its white identity politics are resonating with extremist groups. Slate's Will Saletan, in an article cataloging recent developments, summarized things this way: "The Republican base is thoroughly infected with sympathies for the insurrection."
To better grasp what's happening among 2020 Trump voters, I spoke with Sarah Longwell, a lifelong conservative and political strategist who is now the publisher of The Bulwark, a news and opinion website that is home to anti-Trump conservatives. She is also the founder of Republican Voters Against Trump, now the Republican Accountability Project.
Since 2018, Longwell has spent hundreds of hours speaking with and listening to Trump voters. From 2018 to 2020, she concentrated her attention on people who voted for Trump in 2016 but whose support was not locked in for 2020—many of them college-educated, suburban voters, mostly women who rated Trump's performance as bad to very bad. Since Trump left office, she's been using her focus groups to understand how his supporters' views are changing.
Longwell has discovered that these voters, including many in Georgia who cast their ballots for Trump in November, have since grown more "Q curious"—she's hearing more people talk positively about QAnon, a conspiracy theory that, among other things, posits the existence of a satanic pedophile cult run by top Democrats.
Read the entire piece here.