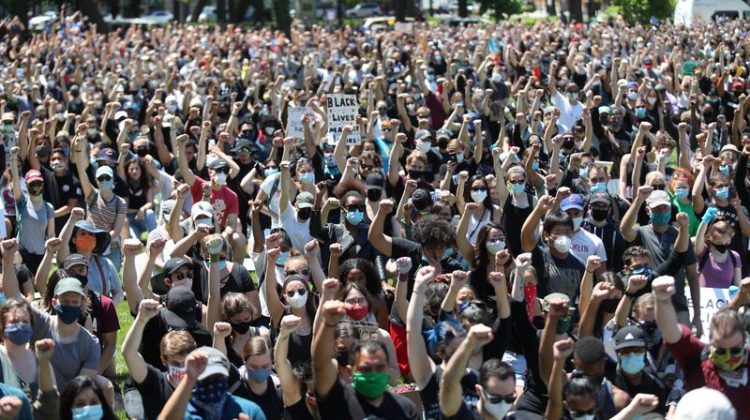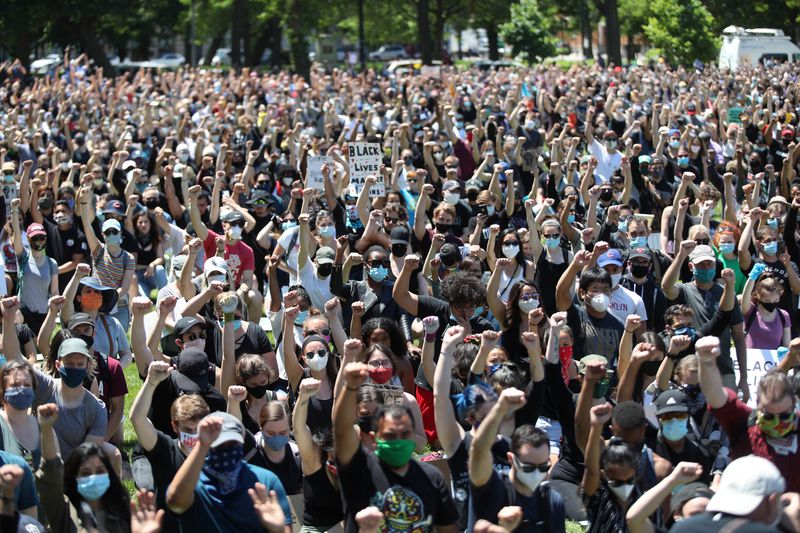 I spent a day with Washington Post contributor and Ohio journalist Gary Abernathy in February 2020, just before the pandemic hit. He was part of a group of students and teachers who visited Messiah University as part of a Georgetown Day School "minimester" course on partisan politics in Trump's America. I showed the group around campus, took them on a tour of downtown Mechanicsburg, and then led them in a conversation about why so many evangelicals supported Donald Trump in the 2016 presidential election. It was a great day. I wrote about the visit here. Georgetown Day School wrote about the visit here.
As the group got on the bus to head home, Abernathy thanked me for hosting the group and then told me, with a smile that could only come from spending a long today together, that he disagreed with just about everything I said about Donald Trump and evangelicals. I laughed and told him that he would get the last word with the students as they drove back to D.C. ?
So needless to say I was surprised when I saw Abernathy make a "conservative" case for reparation for descendants of enslaved people today at The Washington Post. Here is a taste of his piece:
Rep. Pramila Jayapal (D-Wash.) is among the progressive lawmakers whose blunt, liberal outspokenness regularly annoys me. Recently, she particularly upset me while discussing the latest congressional study of reparations for descendants of enslaved people, when she said, "If you through your history benefited from that wrong that was done, then you must be willing to commit yourself to righting that wrong."
Only this time I was bothered because her comments hit home.
Like most conservatives, I've scoffed at the idea of reparations or a formal apology for slavery. I did not own slaves, so why would I support my government using my tax dollars for reparations or issuing an apology? Further, no one in the United States has been legally enslaved since 1865, so why are Black people today owed anything more than the same freedoms and opportunities that I enjoy?
I remain unconvinced that an apology would have much real value, but the more substantive notion of reparations is worth discussing. In fact, it could be argued that the idea fits within the conservative philosophy. We'll come back to that. But it is undeniable that White people have disproportionately benefitted from both the labor and the legacy of slavery, and — crucially — will continue to do so for generations to come.
When slavery was abolished after a bloody civil war, African Americans were dispersed into a world that was overtly hostile to them. Reconstruction efforts were bitterly resisted by most Southern Whites, and attempts to educate and employ former slaves happened only in fits and starts. The government even reneged on its "40 acres and a mule" pledge. After slavery, prejudice and indifference continued to fuel social and economic disparity.
The result is unsurprising. As noted by scholars A. Kirsten Mullen and William A. Darity Jr., co-authors of "From Here to Equality: Reparations for Black Americans in the Twenty-First Century," data from the 2016 Survey of Consumer Finances showed that median Black household net worth averaged $17,600 — a little more than one-tenth of median White net worth. As Mullen and Darity write, "white parents, on average, can provide their children with wealth-related intergenerational advantages to a far greater degree than black parents. When parents offer gifts to help children buy a home, avoid student debt, or start a business, those children are more able to retain and build on their wealth over their own lifetimes."
Read the rest here.