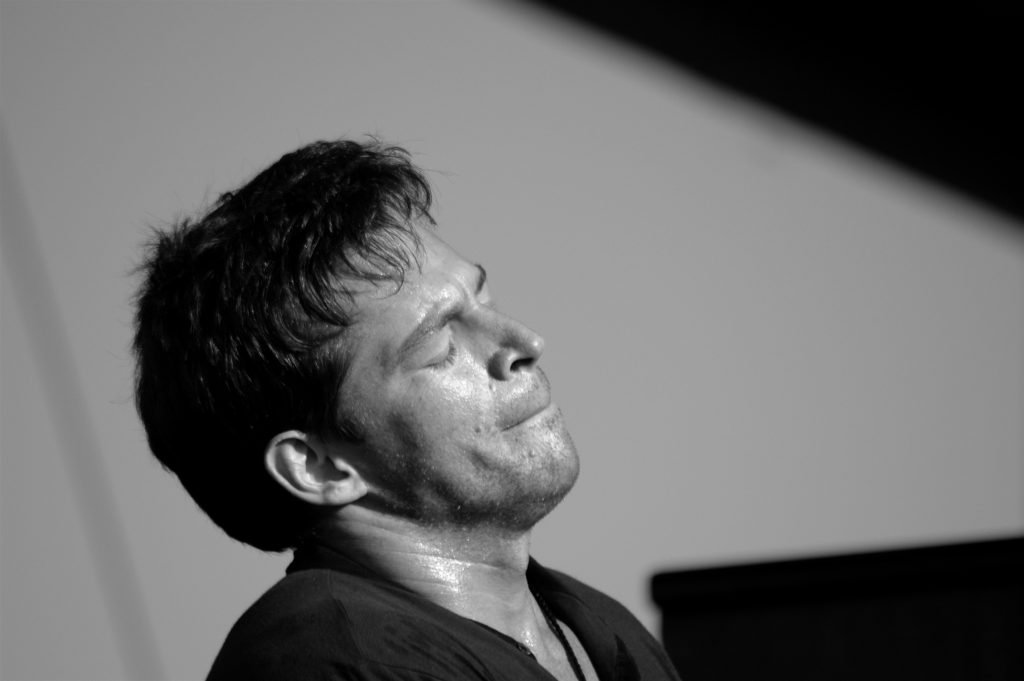 Harry Connick Jr. can help you get through this pandemic
There was a time not that long ago when we all seemed to love the bad-boy celebrity. Their self-indulgent, self-destructive, and just plain selfish antics were somehow thought to be endearing. Of course they use, hurt, and betray everyone who ever gets anywhere near them. Didn't I already say celebrity?
The pandemic and our nation's numerous other troubles have taken the sheen off that show. A deeply divided nation has decided that it at least agrees about one thing: Dolly Parton is the kind of celebrity we really want and need—a compassionate, respectful, responsible adult. A list of other famous artists and entertainers who fit that description does not generate itself as readily as one would hope, but, at least in my book, it would include Harry Connick, Jr.
When the pandemic hit, Connick's upcoming tour got cancelled and—stuck at home like all the rest of us—he decided that he would spend the time writing and recording music. The resulting album is aptly titled Alone With My Faith. In a fitting musical representation of what we have all been experiencing, it is truly a solo album—Connick sings all the vocals (even backup) and plays all the instruments. That seems right. We have all just lived through a year in which we have had to learn how to be our own backup.
What do you learn about life and yourself when you are forced into a year of isolation? Harry Connick Jr. dug deep and what he learned is, "Just God and my gospel / That's all I need to live." For Alone With My Faith is, of course, a gospel album—after more than thirty albums, this is Connick's first in the genre. At a moment in America's history in which it is time to be earnest, gospel is a genre calling to many. Carrie Underwood, for instance, has recently released a gospel album, as has Justin Bieber. In fact, many pop singers who have most deeply been taken into America's heart and bloodstream have found that sacred music belonged in their musical mix—including Bing Crosby, Elvis, Johnny Cash and, of course, Dolly Parton herself.
The concept of "dog years" seems applicable when calculating the probable length of celebrity marriages, so it seems like an American miracle that Parton is still living out her first and only wedding vows fifty-five years after she and her husband Carl made them. Likewise, the "Special Thanks" notes on Alone With My Faith begin with Jill, Connick's first wife (married twenty-seven years and counting), followed by the names of their three daughters—alone together as a family in their COVID cave. Connick sings: "I won't take you for granted / All these miracles / All these miracles / Wondrous miracles." He is speaking to his Savior, but he could be thanking Him for the miracles of his wife, marriage, children, family, and home.
Indeed, Connick has always been unashamedly upfront about his Christian faith. While most of his albums range from jazz to show tunes to traditional pop, he has also made three Christmas albums. The second, Harry for the Holidays (2003), includes the greatest Christmas carol written this millennium, "I Come With Love." It is written from the perspective of the Son of God, explaining his mission on earth—why God has come to be with us, incarnate in the baby Jesus. All three albums have songs that have made it into the standard rotation on channels that play holiday music, but "I Come With Love" somehow gets ignored. Maybe the earnestness of the pandemic will mean that this December it will belatedly get the recognition it deserves.
The pandemic, at any rate, has finally nudged Harry Connick Jr. into making his first gospel album. It includes six new songs that he has written himself. The title track is the first. With its opening stanza it immediately gives us COVID-weary souls words we need:
My life has changed
My world is uncertain
Everything's strange
Everything's new
But I'm not concerned
With what tomorrow will bring
Cause I've got today
And I'm gonna pull through
"Look Who I Found" is a funky, upbeat Gospel anthem that manages to slip in Christ saying some words he reputedly once said: "I am the Way the Truth and the Life / No one comes to the Father but through me."
No less wondrous, though, are the cover songs. Connick is a NOLA Catholic, and this album lets that glorious tradition shine through. The final track is St Thomas Aquinas's Eucharistic hymn, "Panis Angelicus" (Bread of Angels). I had never heard before "Be Not Afraid" by the Jesuit priest, Robert J. Dufford, but it is apparently in the standard rotation at many Catholic churches.
Harry Connick, Jr., however—like Dolly Parton—is calling us together rather than apart. Thus he also covers favorites of heartland Protestants, including "Because He Lives" and "The Old Rugged Cross." In the album notes, Connick reflects: "Even though many of the songs are Christian, my hope is that they will resonate with people of all faiths, as it gives me great comfort to know that faith is an immeasurably beautiful gift that, with its universal spirit, can help bring us together in the most arduous of times."
In these arduous days, I, for one, say: Hallelujah for Harry.
Timothy Larsen teaches at Wheaton College and is an Honorary Fellow at Edinburgh University. He is the author of John Stuart Mill: A Secular Life and the editor of The Oxford Handbook of Christmas.