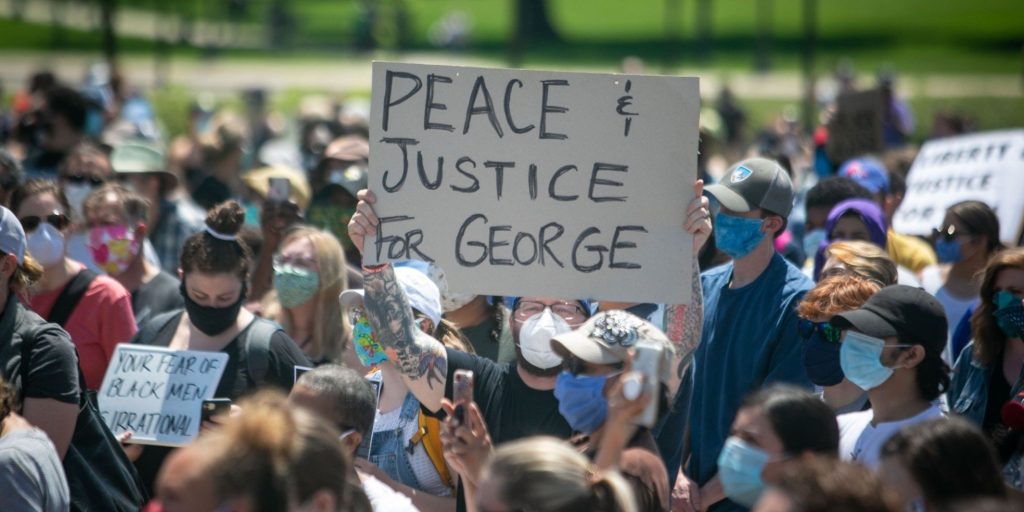 In case you still don't know, former Minneapolis police officer Derek Chauvin was found guilty of the murder of George Floyd. Here is how Twitter is responding:
As of 8:43pm on Tuesday evening, April 20, 2021 the following national politicians have not tweeted about the verdict, but have tweeted about other things in the last couple of days:
Mike Pence, Paul Ryan, Mitt Romney, John Boehner, Mitch McConnell, John Thune, Roy Blunt, Rick Scott, Marsha Blackburn, Susan Collins, Tom Cotton, Ted Cruz, Lindsey Graham, Chuck Grassley, Josh Hawley, Rom Johnson, James Lankford, Mike Lee, Lisa Murkowski, Rand Paul, Marco Rubio, Pat Toomey, Kevin McCarthy, Steve Scalise, Liz Cheney, Jim Jordan, Lauren Boebert, Mo Brooks, Madison Cawthorn, Matt Gaetz, Louie Gohmert, Paul Gosar, Marjorie Taylor Greene, Adam Kinzinger, Elise Stefanik, Greg Steube, Jon Ossoff, and Joe Manchin.
As of 9:50pm on Tuesday evening, April 20, 2021 the following national politicians have tweeted:
Michael Bennet, Richard Blumenthal, Sherrod Brown, Chris Coons, Tammy Duckworth, Dianne Feinstein, Kirsten Gillibrand, Tim Kaine, Angus King, Amy Klobuchar, Patrick Leahy, Chris Murphy, Bernie Sanders, Krysten Sinema, Mark Warner, Elizabeth Warren, Ted Lieu, Karen Bass, Maxine Waters, Adam Schiff, Val Demings, Debbie Wasserman Schultz, Bobby Rush, Mike Quigley, Steny Hoyer, Jamie Raskin, Ayanna Pressley, Elissa Slotkin, Rashida Tlaib, Debbie Dingell, Ilhan Omar, Hakeem Jeffries, Jerry Nadler, Alexandria Ocasio-Cortez, Tim Ryan, Conor Lamb, David Cicilline, Al Green, Joaquin Castro, Sheila Jackson-Lee, and Pramila Jayapal.
Do you notice any patterns?