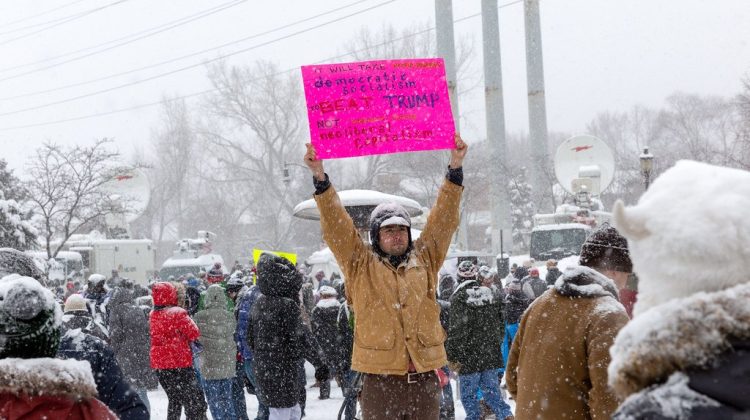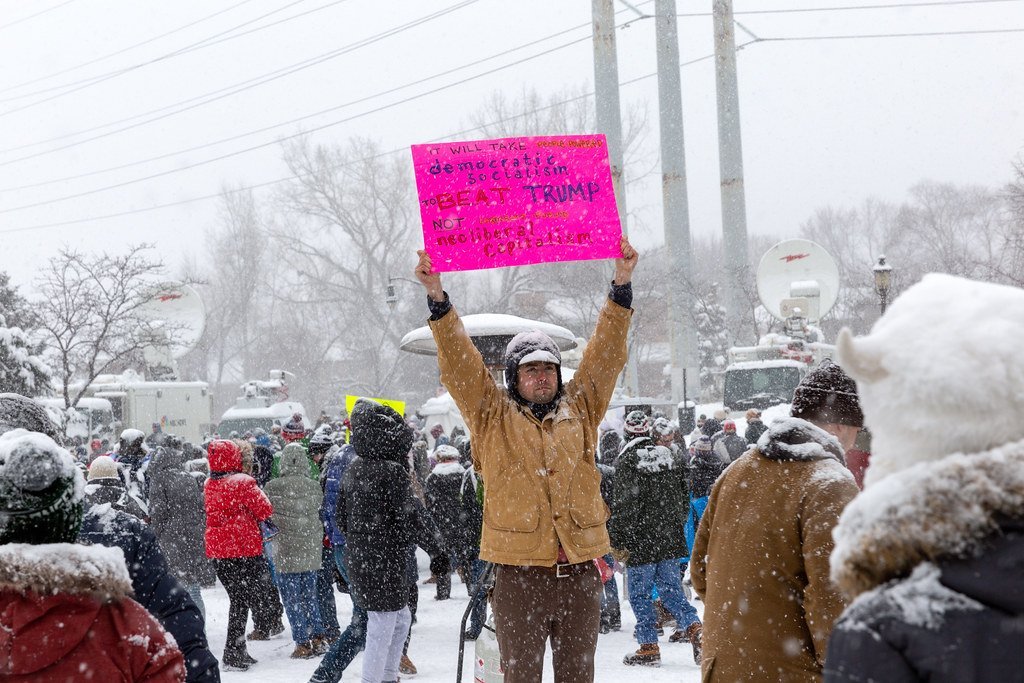 Here is a taste of Stephen Mattson's piece at Sojourners: "Why Democratic Socialism Isn't Anti-Christian":
Contemporary Christians are among those who have embraced the democratic socialist platform as a necessary check against an economy and political system they view as corrupt, elitist, and oppressive. Scholar and activist Cornel West recently wrote on Facebook: "Democratic socialism comes in many forms, but it's fundamentally the idea of being committed to the dignity of ordinary people." The Institute for Christian Socialism, where West serves as an advisor, and its magazine, The Bias, have highlighted the growing number of Christians who are convinced that "the socialism of the Gospel is irreconcilable with capitalism" and seek "new forms of political economy." For these Christians, capitalism is a selfish system of greed, fundamentally contradicting Christ's commands to selflessly love your neighbors.
While the life of Jesus and the gospel message fail to explicitly endorse any specific party affiliation, contemporary Christians who embrace socialism note that scripture is full of appeals to sacrificially give, care, and provide for others, including Christians who practiced collective ownership. For example, Acts 2:44-45 states, "All who believed were together and had all things in common; they would sell their possessions and goods and distribute the proceeds to all, as any had need." For Christians who embrace socialism, their faith in a community that seeks a way of selfless love has led them to critique the failures of capitalism and look for alternative systems.
Nevertheless, many white evangelicals maintain that socialism is a fundamentally anti-Christian political system. Rather than value the elements that promote fair wages, economic justice, and welfare services, they wholly interpret socialism as a secular system where religion is vilified and atheism is promoted. They leave no room for Christianity and socialism to co-exist, even though history is full of prominent Christians who've embraced aspects of socialism and/or critiqued aspects of capitalism, including Desmond Tutu, Mother Jones, Dom Hélder Câmara, Wendell Berry, James Cone, and Dorothy Day, a radical Catholic who took seriously the instruction of the Catholic catechism to ensure wages "guarantee … a dignified livelihood"  so workers and their families can thrive at the "material, social, cultural, and spiritual level, taking into account the role and the productivity of each, the state of the business, and the common good."
One of the dangers of pro-capitalist Christians — or Christians who champaion any particular economic system— is that their preferred  beliefs can become idols. Even the most "theoretically good" political and economic systems can be corrupted if they are run and managed by horrible people. Christians should know this better than anyone, as many prominent faith communities, churches, and Christian movements throughout history have promoted and participated in all sorts of evils.
Read the entire piece here. Nice work.