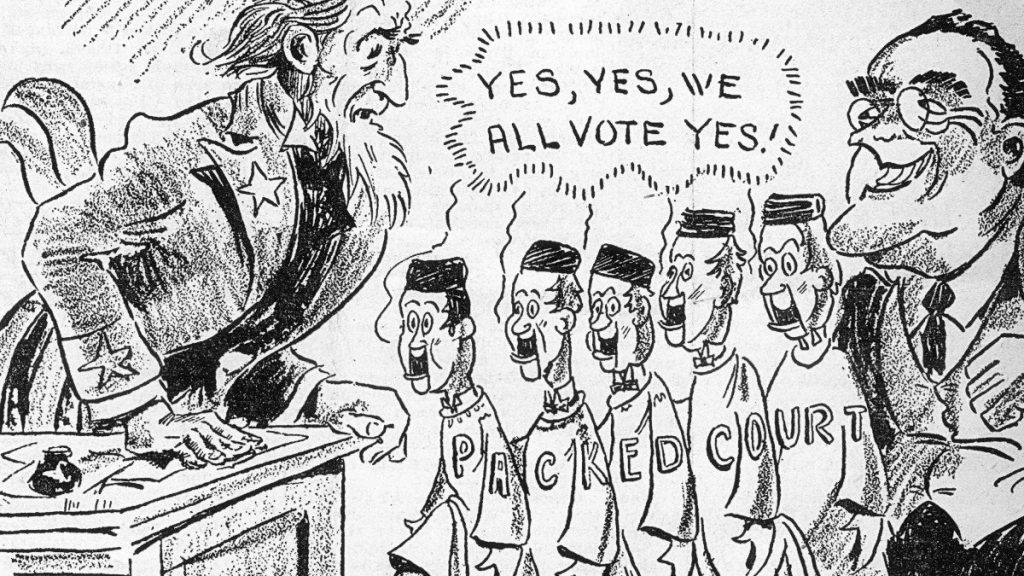 Joe Biden wants to reform the Supreme Court.
This kind of judicial reform also happened in the 1790s, 1850s, 1890s, 1930s, 1970s, and 2010s.
Here is a taste of Syracuse University political scientist Thomas Keck's piece at The Washington Post:
As my research has shown, most of these crisis periods also witnessed prominent proposals for court reform. And this time is no different.
Take the crisis of the 1790s, for example. After losing the polarized election of 1800, President John Adams and his Federalist allies in Congress dramatically expanded the size of the federal courts during the lame-duck period after they were voted out of office. They then rushed to fill the newly created seats with loyal partisan allies, prompting the incoming president, Thomas Jefferson, to complain that the Federalists had "retired into the judiciary as a stronghold." The Federalists played constitutional hardball because they believed the Jeffersonians threatened the survival of U.S. democracy.
Once Jefferson and his allies took control, they quickly set about reducing the size of the federal courts and impeaching Federalist judges who, from Jefferson's perspective, had abused judicial power for partisan ends. In other words, the Jeffersonians also played constitutional hardball, because they too saw their opponents as threats to the survival of U.S. democracy.
Keck concludes: 'In other words, Biden's court reform commission is but the latest episode in America's long national tradition of responding to crises of democratic governance with debates over institutional reform."
Read the entire piece here.