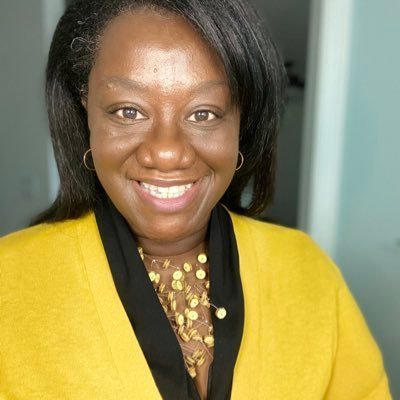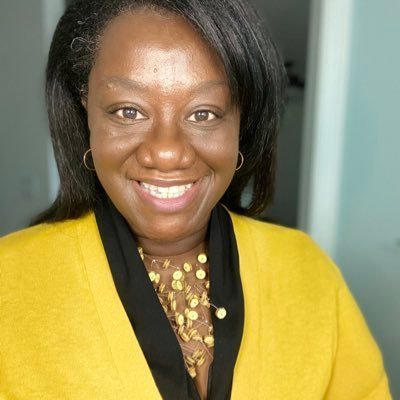 Ezra Klein talks to University of North Carolina sociologist Tressie McMillan Cottom. They cover a broad range of topics such as writing for public audiences, nostalgia, blogging, generational change, race, disabilities, moral panic, social class, status, blondness, smartness, and the "thinness" of our communication mediums. So much good stuff here. I appreciate the complexity of this conversation.
Here is a taste of the transcript:
EZRA KLEIN: "You talk in your book about thick descriptions and thin descriptions, and one of the things that feels to me like part of the moral conflict or the reason it feels so panic-inducing is we are having the thickest conversation possible in the thinnest mediums possible."
TRESSIE MCMILLAN COTTOM: Bingo. I totally agree. So thick description is ultimately about asking as many questions of yourself as you're asking of other people. So a thin way of engaging with the world is to assume that everybody has already made the decisions that you've made prior to the discussion, and all of your questions are going to be reserved for the object that you're talking about, right, the people you're talking about, the idea you're talking about. I think that's one way to think about it.
We also think about thick description as being really evocative, and that's true, too. Using language to really try to capture people's experience of things, that's also true. Whereas thin description usually tries to flatten differences between experiences because it wants to tell you about sort of a universal experience, right, that I can make you understand your connection to something by pointing out what's universal in it.
We think that we're going to lose people when we start talking about the differences, by the way. And I'm not sure that's true, and I try to show in my work that that's not true, that you can absolutely seduce people into having a thick, nuanced conversation. It's just going to take work on your part, right? I think you have to be dead on with craft. I think you have to be brutal about your empirics being accurate. I think you have to consecrate your own belief in yourself as being the universal storyteller.
But I think if you do all of that, people will follow you into a thick, uncomfortable conversation that they did not know they needed to have, but the mediums you talk about, who's going to do that, right? The economics of that are horrible, and I know that. I get it, but I think what we're seeing is an unspoken desire for exactly that kind of work, but a media ecosystem and an attention economy that just cannot allow that to happen.
That takes a lot of human beings, a lot of human power, takes a lot of willingness to embrace risk because you're going to mess it up. You're going to fail, and you're going to piss somebody — right? This is just going to happen. There's a lot of risk involved. And initially, it's not profitable, but that is one of our struggles, I think, in the public discourse where we are trying to have that kind of conversation that I think people absolutely are attracted to even if that attraction feels like they're angry about it, but that's still desire for the conversation. I think they're attracted to it, but we've only figured out the economics for very thin genre.
And this:
EZRA KLEIN: I think a lot now about the way we're all taught to want scale and the way that that's often a false or counterproductive desire. I am somebody who is taught to want scale, and I got it, and I can't tell you I'm happier for having it. It definitely affords me opportunities and all kinds of things, but I can't tell you I'm happier for having it, and I know a lot of people who got it, and I can't tell you they're happier for having it.
And it's a funny thing, the desire people are given for a certain kind of success as measured by scale where scale takes away a lot of what makes these conversations and work joyous. And yet, it's the way we are taught to measure, whether we are succeeding in these conversations and work. And so then you see now, I think, Substack and podcasts, you see a lot of people who've achieved scale actually fleeing to things that are smaller scale.
TRESSIE MCMILLAN COTTOM: They're to actually pare it down. I was about to say. So what you have is you got somebody with like a million followers on Twitter who has realized it's actually horrible, and now they want to talk to 20,000 people more regularly in depth, and we don't have a way to either capture the value of that — that's actually, I think, part of what a lot of the more contentious debates are about.
We don't know how to value that. I mean, we don't know whether we can say that's worth a half a million or not, but I don't think that's about our inability to — we have the tools to capture how many eyes you have on it, how long people spend. So it's not that. I think it's what you're saying. I think we are just resistant to the idea of valuating anything other than scale, right?
I think it's perfectly reasonable to imagine like a midterm future where having 20,000 regular people who meet and talk about an idea is valued roughly equal to a periodical that has a mailing readership of 350,000 people. We don't like thinking about it that way, but I think it's entirely possible.
Read the entire transcript here.