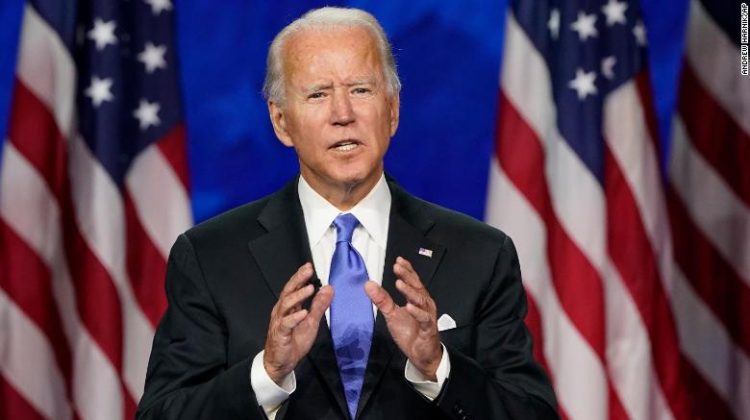 Here is a taste of Jill Lawrence's and Gregg Zoroya's piece at USA Today:
Biden is ready to do big things, both to help America and to revive its reputation in the eyes of the world. He has already commenced to redefine "bipartisanship" as what most Americans want, as opposed to whether a bill in Congress can get support from both parties. That's a huge departure right there. 
So is the $1.9 trillion American Rescue Plan that Biden and his party muscled through with Democratic votes but "bipartisan" support out in the great American beyond. Biden's American Jobs Plan is even bigger and enlarges the concept of infrastructure to include health system infrastructure, such as caregivers. He's also got an American Families Plan in the works, and that's hardly the end of what he plans to do, or what some Democrats in Congress are fomenting.
Democrats have razor-thin majorities in Congress, and Republicans are in lockstep opposition. But Biden's COVID-19 rescue package, with its direct payments and child tax credits, could actually reduce the number of Americans living in poverty by a third, and polls show the public loves it. 
The administration argues that there's similar broad support for his plans to invest trillions in roads and bridges, green infrastructure and more drivers of social change — spending economists say will boost job growth and Biden says will keep America competitive with China.
What else? Where to start?
Biden has been communing with presidential historians about legacy building to rival the landmark legislative accomplishments of Franklin Roosevelt and Lyndon Johnson. Meanwhile, in the Senate, Majority Leader Chuck Schumer has won a parliamentarian's ruling that he says means Democrats could pass several more bills by majority vote. That's vital in a 50-50 Senate where Democrats can't muster the supermajority needed to break Republican blockades-by-filibuster, but where they do have Vice President Kamala Harris to get them to 51 votes.
Read the rest here.
Biden's aid packages have and will help all Americans because they are rooted in the universal dignity of the human person.