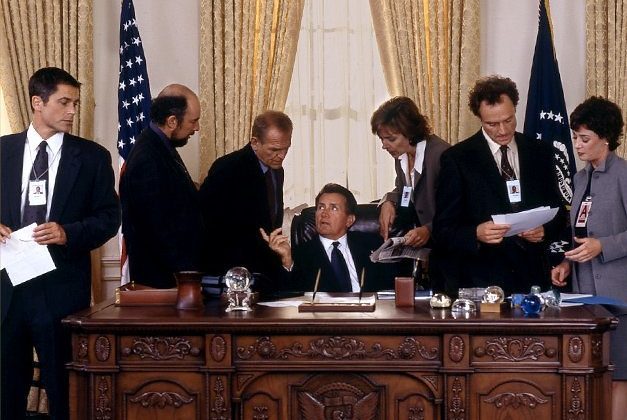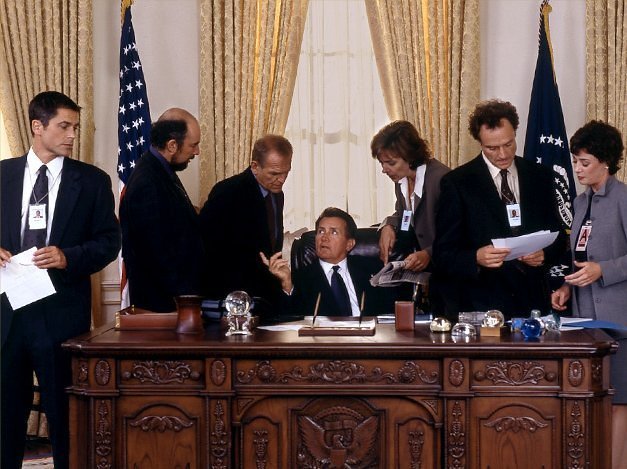 Damon Linker explains in his column at The Week:
The West Wing is what you get if you take the outlook of the most committed Democrats during the two terms of Bill Clinton's presidency, add an overlay of rhetorical grandiosity derived from John F. Kennedy's speeches, and toss in a dash of Jimmy Carter's Christian piety, with Carter's Southern Baptist evangelicalism swapped out for the flinty New England Catholicism of the fictional President Josiah "Jed" Bartlet (played by Martin Sheen).
When the show originally aired, this was a liberal fantasy, but it was one grounded in the real world. It was a sanctified vision of how the resolutely center-left Democrats who took over the party in 1992 understood themselves. During my first and second viewings of the show, in roughly 2007 and 2012, the fantasia on progressive themes still felt rooted in reality. Clinton stalwarts like James Carville and Paul Begala would have fit in quite nicely in the Bartlet White House. Same with top Obama advisers Ben Rhodes and David Plouffe.
But now, with Joe Biden in the White House, turning the page on Reaganism by proposing trillions of dollars in spending every couple of weeks? Not anymore.
Read the entire piece here.