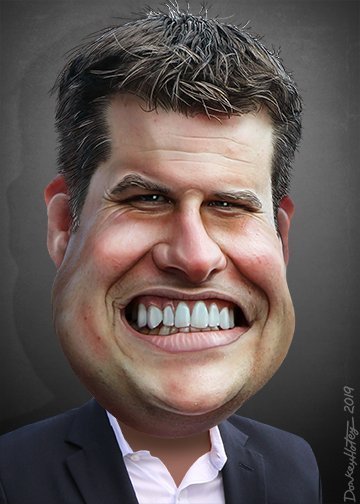 I haven't following this story closely, but it is hard to believe Florida congressman Matt Gaetz isn't guilty of something. Just like it is hard to believe that Andrew Cuomo isn't guilty of something.
I am glad to see the House Ethics Committee is investigating Gaetz. Here is CNN:
The House Ethics Committee said Friday it was opening an investigation into the allegations surrounding embattled Rep. Matt Gaetz, the Florida Republican facing a federal investigation into whether he violated sex trafficking laws.
The top Democrat and Republican on the Ethics Committee said they were examining Gaetz for a host of potential offenses, including both potential illegal activity and violations of House rules.
"The Committee is aware of public allegations that Representative Matt Gaetz may have engaged in sexual misconduct and/or illicit drug use, shared inappropriate images or videos on the House floor, misused state identification records, converted campaign funds to personal use, and/or accepted a bribe, improper gratuity, or impermissible gift, in violation of House Rules, laws, or other standards of conduct," Ethics Chairman Ted Deutch of Florida and ranking Republican member Jackie Walorski of Indiana said in a joint statement Friday.
Read the rest here.
Yesterday he defended himself at an event for pro-Trump women. He said: When you see the leaks and the lies, the falsehoods and the smears, when you see anonymous sources and insiders forecasting my demise, know this: They're not really coming for me. They're coming for you. I'm just in the way."
No, actually Matt they ARE coming for you.
Gaetz attends First Baptist Church of Fort Walton Beach, Florida. He says he "was saved" in a Baptist church during his "teenage years." He believes that "The Bible, the Gospel–these are our instructions from God. We are to follow faithfully" and he has the support of the Christian Right group American Family Association. Learn more about his faith-based politics here.
He also believes these things:
God judges people for their sins:
He believes in human dignity. Does this also apply to women he uses for sex?:
He believes in prayer:
He believes God works through people:
He speaks at Christian schools:
He "bargains" with God:
He apparently has regrets about some tweets:
He goes to church:
He believes in love over hate:
Love, not hate:
He goes on Christian radio programs: