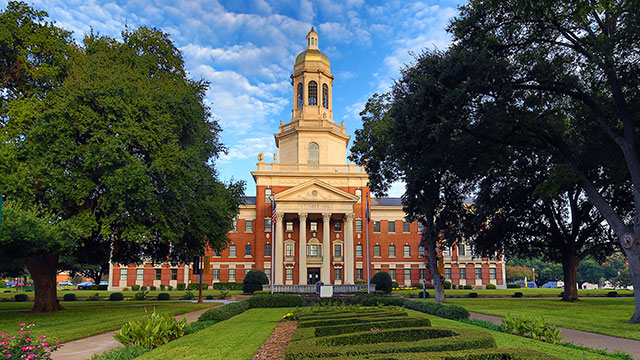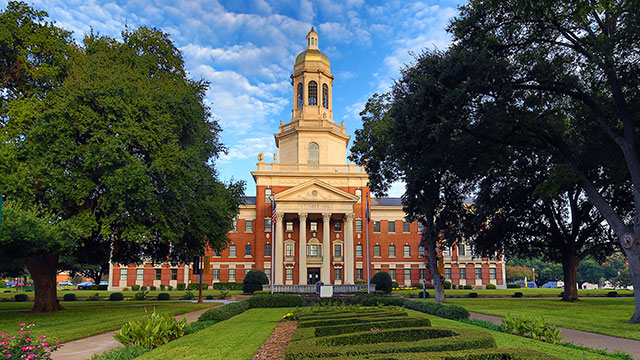 Baylor University political scientist Elizabeth Corey explains the difference between these two views of education in an excellent piece at National Affairs. I definitely find myself in the "liberal humility" camp (or at least I aspire to such an approach), but I also realize that such an approach to teaching is no longer rewarded or celebrated at colleges and universities today. This is true at Christian colleges as well. Sometimes I wonder if I work at a university or a training center for activists.
Here is a taste of Corey's piece:
Three core ideas provide the structure behind the implementation of cultural humility in the university. The first is a somewhat unrealistic egalitarianism between teachers and students. This is the "humility" part, which requires openness, self-awareness, self-critique, self-reflection, and rejection of ego on the part of teachers.
The concept, as noted above, originates in health care and social work. In these spheres, it makes some sense for a doctor or therapist to assume (at least initially) a posture of listening, of openness, of not-yet-knowing, of engaging in supportive interactions with patients. No clinician is effective before he knows the condition, in significant detail, of the particular patient who presents in the office. The race or gender of the patient may make some difference, or even a great deal of difference, in the outcome of the interaction.
But cultural humility calls for more than mere listening and respect; the clinician must also surrender power, control, and authority. "The worker," write Kathleen Coulborn Faller and Robert Ortega, professors at the University of Michigan's School of Social Work, "relinquishes the role of expert to the client and instead becomes a learner." The aim here is to re-order the traditional hierarchy of doctor and patient such that they are equally privileged, or even so that the patient leads the interaction.
When applied to higher education, this notion suggests that students are just as informed as professors. In fact, they may even deserve to lead the class, to determine what is covered and what is omitted, what is offensive and what can be tolerated. The controlling ideas here are avoidance of discomfort, generous encouragement of all points of view, and an "it's all good" approach to education. Except, of course, for ideas that reinforce tradition or social hierarchy — those aren't so good, because they reproduce the power structures that need changing.
The second core idea has to do with the supposedly harmless modifier "cultural." Although culture is a notoriously difficult thing to define, here it has the resonance of Gramsci's notion of cultural hegemony, where a dominant culture can either be oppressive, as in the imperialist conservative culture that Freire and Marcuse oppose, or positive, open, and affirming, as in the left-leaning diversity culture of today. The thought is that, despite universities having emerged in the West, Western culture should no longer be privileged as a paradigm of university education. Western culture, after all, is just one of many intrinsically valuable cultures, no better and no worse than the others — or maybe just a little bit worse than most.
In truth (and this is nothing new), critical theorists see Western culture as deeply flawed. Some argue that "Western thought," far from being something that ought to be studied and preserved, "is 'merely' an indigenized form of knowledge" like that of any other culture. Valuing and studying Western culture unacceptably reinforces its dominance and either shuts out other cultures or sees them merely as footnotes — "the exotic other." Only by "(re)constructing Western knowledge," the argument goes, "will it become possible to move from Western hegemony towards the embrace of diversity."
Finally, and crucially, cultural humility requires that university education aim toward social change. Teachers and students may be equals, and cultures may be equal, but it turns out that Western culture needs a great deal of improvement. It needs so much improvement, in fact, that the primary aim of university teaching ought to be producing citizens who pursue social justice against the forces of oppression and patriarchy inherent to Western culture. In a popular phrase, students should be taught in settings that prioritize "transformation" rather than "transmission" of information or "transactional" learning. Underlying this notion of transformative education is a whole philosophy of history (gradual progress toward the utopian vision of social harmony) and human action (the best thing to do with one's time is political activism).
On this reading, scholars are valued not for their disinterested approach to subjects, but for their activism. Scholarship is rewarded not merely because it advances a hypothesis or solves an intellectual puzzle, but for the practical difference it makes in the world. The abiding contemporary criterion for good work is not that it contributes to the greater whole of human knowledge, but that it has "relevance," whether scientific, entrepreneurial, or political.
Read the rest here.