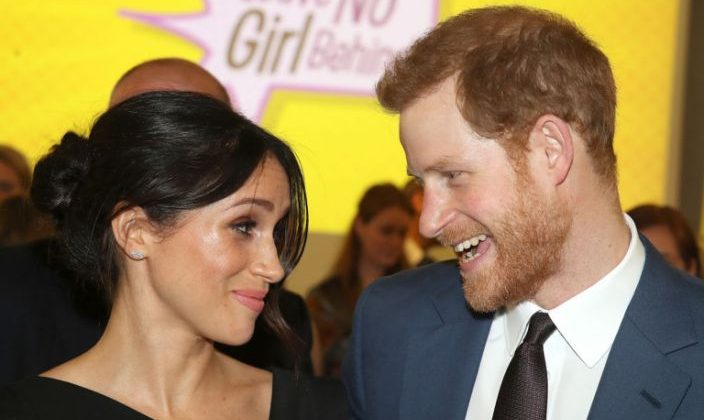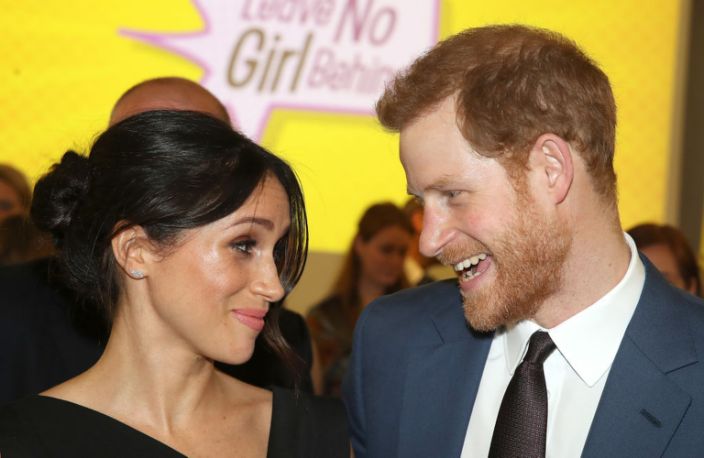 When Harry met Meghan, he didn't just find a partner—he found a guide
Prince Harry was always going to be a problem. It was well-nigh inevitable that he would eventually become a pain in the royal institution. As they say in another family that is also a firm: "It's not personal. It's strictly business."
I am reminded of the work of Sir Edward Evans-Pritchard, one of Britain's greatest anthropologists. He did fieldwork in the 1930s among the Nuer in southern Sudan. At that time the Nuer were a pastoral people that did not have or want hardly any possessions and who were not inclined even to wear clothes. In the condescending language of the day, they were a so-called "primitive" people.
Evans-Pritchard studied their kinship relations and developed a perceptive analysis in the structural-functionalist vein. When a family feud breaks out, he noted, we usually see it as the product of some combination of the nature of the personalities involved and grievances that have surfaced. But Evans-Pritchard observed that relations among family members are actually set up to produce pressure points that inevitably lead to friction between certain people based on their places in the structure. Their distinct roles in the overall scheme mean they are destined for conflict.
The British royal family may have an abundance of bejeweled possessions and rooms full of fashionable clothes, but the same analysis works on them just as well as it worked on the Nuer. The quip about the breeding duty of royals is that you need to produce "an heir and a spare." William is the heir, and Harry is the spare.
Being the heir has its own challenges. It often means you spend your life standing in the wings, waiting for your sovereign parent to die. Prince Charles is now seventy-two years old—an age at which most Britons have already retired—yet his great, official life's work has not yet begun. Ever since he became a legal adult—at an age when many young men are still irresponsible, self-indulgent goofballs—he has had to be prepared to take up the work of Head of State at any moment. Yet he has also had to find some way to occupy himself in the decades that have quietly accumulated without that happening. Whatever you do to try to fill the time gets mocked or denounced in the media.  Charles has been condemned as annoying conservative for speaking out against modernist architecture and as annoying liberal for championing organic farming.
The really frustrating role, however, is the spare. You are the understudy's understudy. However belatedly, the heir should finally get on stage, but the spare, in all probability, never will. The structural problem with this role of the second son (and now updated in the interest of gender equality with William's children to second sibling) is that it needs to involve a gradual process of de-royalfication. Back in the first decade of the twenty-first century, Harry was still a heartbeat away from a kingly destiny: if his brother died the succession would fall to him. He needed to be royal ready. Now that William and Kate have had three children, however, the line of succession has veered far away from Harry. He has gone from spare to superfluous.
The structural place of the royals in society often puts them in lose-lose binds. They are told that receiving public money and having a public role justifies invasions into their privacy and relentless scrutiny of their personal lives, yet they did not choose to be born royal and there is no exit: Being born into the House of Windsor has made them A-list celebrities and so even if they gave up all the money and position and privileges they will never get their privacy back in exchange. Do whatever they will, for the rest of their lives there will always be a photographer waiting for them as soon as they take the kids to the park. He might say that instead of "Prince Harry" he now wants to be "just Harry," but he can only be just Harry the way Oprah is just Oprah.
Likewise, members of the royal family are criticized for living off the state and not having real jobs, but whenever they take a step towards making an "honest" living it is immediately condemned either as crass commercialism beneath the dignity of the royal family or as shamelessly cashing in on their blueblood name. The safest route for spares has been a military career. One usually retires at a fairly young age from the military, however, which still leaves a lot of blank decades to fill.
More, even being in the armed forces is a lose-lose proposition for royals. In his military career, Harry was criticized for being sheltered from real danger, but when he secretly deployed on active service in Afghanistan he was immediately denounced for jeopardizing the lives of other soldiers by being a prestige target in a combat zone.
Harry is in a kinship structural bind in which there are no good options. As Evans-Pritchard well knew, that can only spell trouble. Given these realities, marrying Meghan Markle might have been as shrewd a move as was possible for him to make given the fixed realities of this game. Harry's destiny is that he must find a way to become less royal over time as he drifts further and further away from the line of succession and into dynastic irrelevance. Yet, as his mother's hounded life no doubt underlined for him, it is a fantasy to imagine he can ever escape a life of fame and publicity and press intrusion. Given her own background, Meghan might be the ideal person to teach Harry how to be a celebrity without being a royal.
Timothy Larsen teaches at Wheaton College and is an Honorary Fellow at Edinburgh University. He is the author of John Stuart Mill: A Secular Life and the editor of The Oxford Handbook of Christmas.