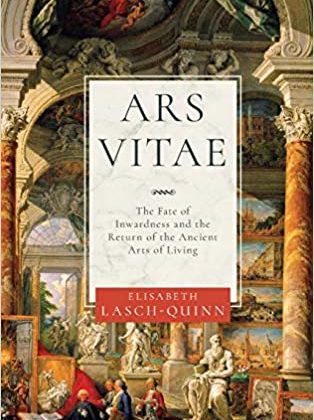 It is not too late to catch Current contributor and Syracuse University historian Elisabeth Lasch-Quinn this afternoon via Zoom. Here is more about her 4:30pm (CT) lecture at Roosevelt University:
The Montesquieu Forum for the Study of Civic Life welcomes Elisabeth Lasch-Quinn, Professor of History at Syracuse University, in the Maxwell School of Citizenship & Public Affairs, for a virtual conversation On the Importance of a Philosophy of Life, on Thursday, April 8 at 4:30 p.m. on Zoom. Professor Lasch-Quinn has written two books on race, and her latest book is Ars Vitae: The Fate of Inwardness and the Return of the Ancient Arts of Living (University of Notre Dame Press, 2020). She is the daughter of Christopher Lasch, world-renowned social critic, most famous for The Culture of Narcissism. He was also an Assistant Professor of Sociology at Roosevelt University, in 1960. The lecture is open to all members of the Roosevelt community and to the public.
Click here for the Zoom link and password.