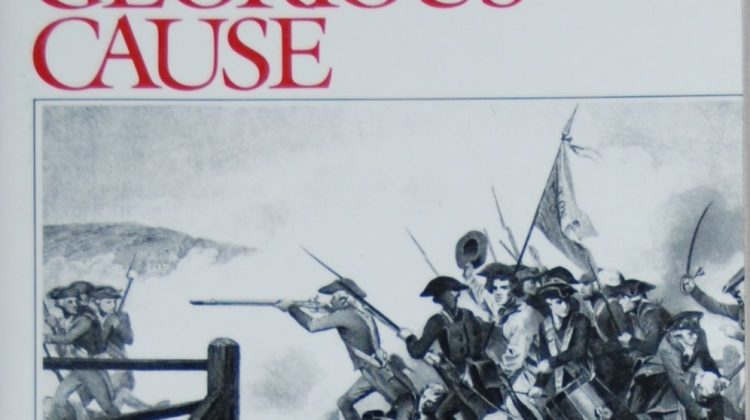 Middlekauff is best known as the author of The Glorious Cause: The American Revolution, 1763-1789. It was the first book to appear in the Oxford History of the United States series, which also includes James McPherson's Battle Cry for Freedom: The Civil War Era; Gordon Wood's Empire of Liberty: A History of the Early Republic, 1789-1815; Daniel Walker Howe's What Hath God Wrought: The Transformation of America, 1815-1848; and Richard White's The Republic for Which It Stands: The United States during Reconstruction and the Gilded Age, 1865-1896.
The Glorious Cause was a finalist for the 1983 Pulitzer Prize in history. The award went to Rhys Isaac for The Transformation of Virginia.
Here Berkeley News:
Robert Middlekauff, a prolific scholar of early American history who held several top leadership positions at UC Berkeley, died from complications of a stroke on March 10 at his home in Pleasanton, California. He was 91.
The Preston Hotchkis Professor of American History Emeritus, Middlekauff joined Berkeley's faculty in 1962 after receiving a Ph.D. in history from Yale University. He remained active as a teacher, author and administrator until 2000, winning widespread recognition for his scholarship and publications.
"Our department's distinction, starting in the late 1960s, as one of the world's top history faculties, owes a large debt to the remarkable talent and reputation of Robert Middlekauff," said Peter Zinoman, chair and professor of history at Berkeley.
During his nearly 40 years on campus, Middlekauff served as provost, dean of the College of Letters and Science, dean of social sciences, and three stints as history department chair.
Read the rest here.
Middlekauff visited the Author's Corner in January 2015 to discuss his book Washington's Revolution: The Making of America's First Leader.