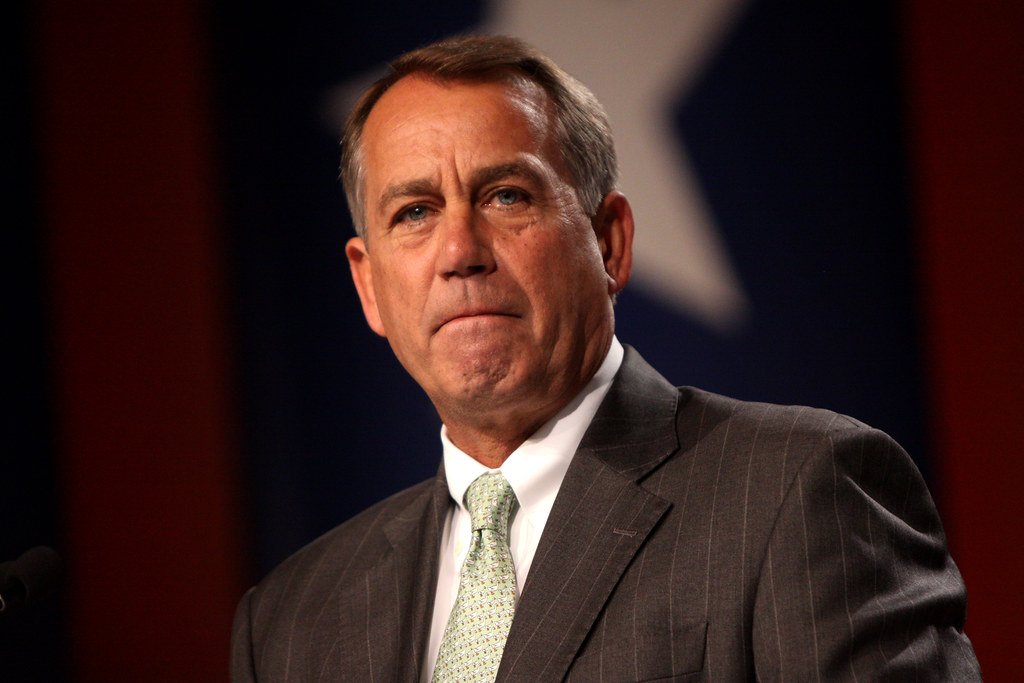 In his forthcoming memoir, former Speaker of the House John Boehner has some choice words for Donald Trump. Maggie Haberman reports at The New York Times:
John Boehner, the Republican former House speaker, issues a stinging denunciation in his new book of Donald J. Trump, saying that the former president "incited that bloody insurrection" by his supporters at the Capitol on Jan. 6 and that the Republican Party has been taken over by "whack jobs."
The criticism from Mr. Boehner in his book, "On the House: A Washington Memoir," represents an extraordinary public rebuke by a former speaker of the House toward a former president from his own party and shows how much the Republican Party has shifted since Mr. Boehner left Congress in 2015. And his remarks came as Mr. Trump has sought to retain his grip on Republican lawmakers' loyalty from his new political base in South Florida.
The Senate minority leader, Mitch McConnell, sharply criticized Mr. Trump at the end of the Senate trial for the former president's second impeachment, pointing to his role in the Capitol riot. Others, like Representative Liz Cheney of Wyoming, the No. 3 in the House Republican leadership, have also excoriated him.
But Mr. Boehner's remarks went a step further, serving as a rejection of what the party he once helped lead has morphed into over the last several years. While he has criticized Mr. Trump in the past, it's his comments about the events of Jan. 6 that have the most resonance.
Read the rest here.