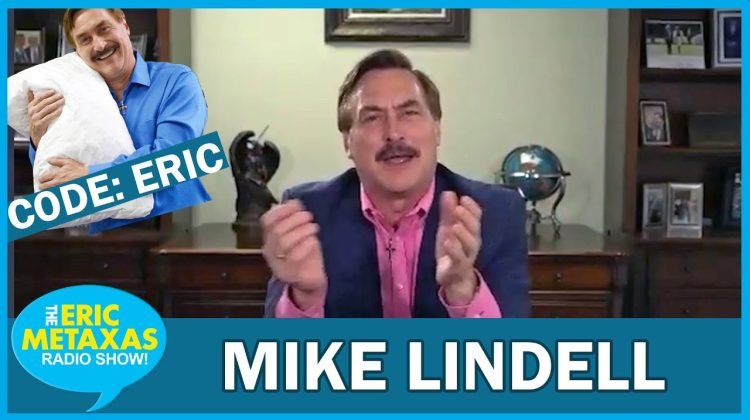 The magazine is hosting a "conversation" between court evangelical Eric Metaxas and conservative writer Matt Labash titled, "An Epic Debate on Trump and True Evangelicalism." The whole thing is pretty disgusting.
Here is a taste of Metaxas's side of the debate:
Before I go, some quick questions while you're nursing your crushed torso back to full health.
Do you think the Hunter Biden laptop story was (a) actual Russian disinformation, (b) fake Russian disinformation, or (c) have to check with my buddies in the Deep State?
Do you think the media's refusal to cover that story weeks before the election was what Washington prayed for in the snow at Valley Forge? Be honest.
Remember when Beto was going to be our next president and how giddy you were? But did you even remember that his last name was O'Rourke? As in Sgt. O'Rourke from F Troop?
Do you believe a platonic friendship with Willie Brown has adequately prepared Kamala Harris to lead the free world?
Do you think the Nazis gassing millions of Jews was (a) objectively immoral, (b) a cultural issue where we'll just have to agree to disagree, (c) "above Joe Biden's pay grade" to determine, or (d) you'll circle back to me on that one?
Have you purchased my mind-blowing brand new book, Fish Out of Water: A Search for the Meaning of Life? If not, please go to MyPillow.com and use the code ERIC! Thanks for being a mensch, because that's what you are.
As long as we are making lists, let's remember that Eric Metaxas:
Is Win McCormack (Editor in Chief) and Chris Lehmann (Editor) aware of Metaxas's views? (And I confined my list to Metaxas's "greatest" hits from 2021).
Why would The New Republic give Metaxas a platform? I am all for open debate and dialogue, but where are The New Republic's boundaries? Is The New Republic now a place where conspiracy theorists, anti-intellectuals, and "Stop the Steal" advocates can find an outlet for their ideas? Does The New Republic believe that entrance into the public square–the playground, so to speak–requires a basic adherence to truth, science, and evidence?
I imagine the regular readers of The New Republic will read this piece and get a better sense of exactly what Metaxas is all about. This is exactly what Metaxas wants. He is hoping that anti-Trumpers will mock him on social media. He doesn't care if this happens, because he believes he is right about everything. God told him. Like Mike Huckabee and the rest of the Christian Right culture warriors, he craves the kind of attention that comes through victimhood. The more attention he garners from places like The New Republic, the more famous he becomes in evangelical circles. This means more offers, more speaking engagements, more book contracts, and more money in his pocket. Metaxas believes that he is engaging the culture from his "Christian world view" and making significant strides in getting the secular public sphere–the gatekeepers at The New Republic in this case–to accept his views as legitimate.