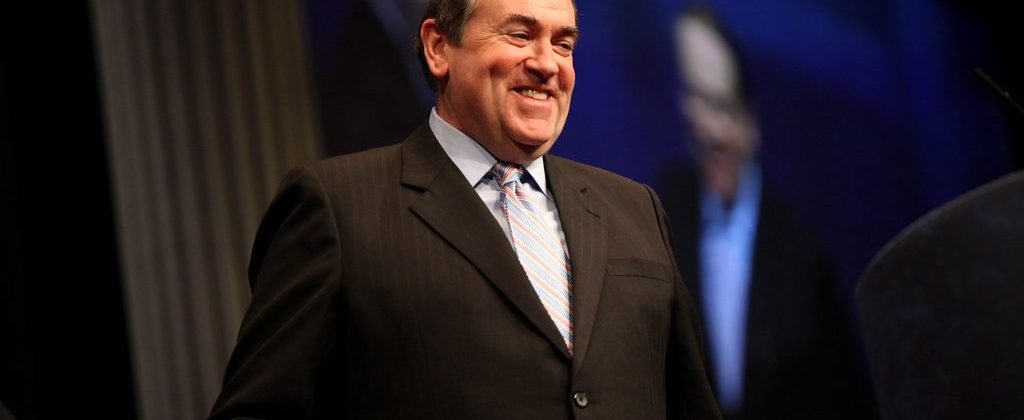 Mike Huckabee is a Baptist pastor, Trump court evangelical, Christian television celebrity, and former presidential candidate (he won the Iowa caucuses in 2008) and governor of Arkansas. He also appears to be a racist.
Here is Matthew Brown at USA Today:
Former Arkansas governor and Republican presidential candidate Mike Huckabee came under criticism Saturday for a tweet attacking Major League Baseball and several corporations that many found bigoted and insensitive.
"I've decided to 'identify' as Chinese. Coke will like me, Delta will agree with my 'values' and I'll probably get shoes from Nike & tickets to @MLB games. Ain't America great?" Huckabee wrote.
Huckabee's tweet was quickly condemned as racist, as many Asian Americans and anti-hate speech advocates have pointed to anti-Chinese rhetoric as a key driver in rising anti-Asian hate – and hate crimes – in the U.S.
Read the rest here.
Beth Moore called him out:
Then Huckabee responded by ignoring her critique:
Why does Huckabee write tweets like this? He writes them because his faith is held hostage to culture war politics. He needs the attention of his 1.6 million Twitter followers in order to stay relevant. The sad part of it all is that Huckabee knows these tweets are racist and divisive, but he posts them anyway.
Over at Esquire, Abigail Covington connects Huckabee's racist tweet to Charles Barkley's recent comments on the divisiveness of American politicians:
The tweet is such a blatant, racist attempt to stoke the already overheated embers of America's outrageous woke wars, I can't help but wonder if Huckabee is gearing up for a 2024 presidential run. Thankfully though, the tweet functions less as an effective launch pad for a doomed campaign and more as a perfect example of a point made later in the day by Charles Barkley, who, you have to admit, would be a way better president than Huckabee.
During CBS's broadcast of the Final Four tournament, the former NBA star and current TNT commentator accused politicians on both sides of pitting everyday Americans against each other to "keep their grasp on money and power."
Here is Barkley:
Oh, but there's more.
North Carolina congressman Greg Murphy identifies as a "conservative Christian." He was one 138 House members (60 of whom were evangelical Christians) who did not vote to certify the results of the 2020 Electoral College count. He has said the Kamala Harris was only chosen as Biden's vice president because of her "color and her race" and questioned Biden's mental condition.
Now Murphy is taking much-deserved heat for a now-deleted tweet about Muslim congresswoman Ilhan Omar. Here is WXII News:
After Friday's Capitol grounds attack that left a Capitol police officer killed, Congresswoman Ilhan Omar of Minnesota tweeted her condolences, along with her feelings about how the attack could have been worse.
"Heartbroken to learn another CP was killed while protecting the Capitol. My thoughts and prayers go out to the officer's family and the entire Capitol Police force. The death toll would have been worse if the assailant had an AR-15 instead of a knife," the tweet reads.
Congressman Greg Murphy responded on Saturday via Twitter, "Would have been worse @Ilhan if they had been flying planes into the buildings also." The tweet has now been deleted, according to WITN.
Not all evangelicals act this way. National Institute of Health director Francis Collins reminds his fellow Christians that the COVID-19 vaccine is "an answer to prayer."