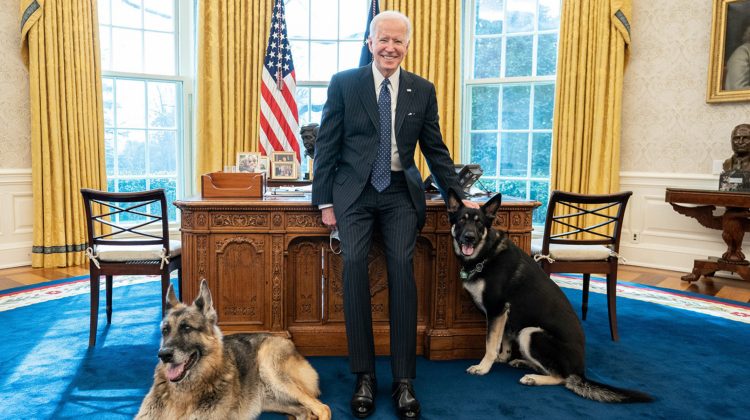 It took a lot of courage for the editors of Slate to publish today's anonymous op-ed, but I appreciate the online magazine's concern about our democracy and the sorry state of the current administration.
Here is a taste of "I Am Part of the Resistance Inside the Biden Administration":
President Biden is facing a test to his presidency unlike any faced by a modern American leader.
It's not just the global pandemic. Or the park closures is precipitated. Or even his controversial and unpopular decision to switch the White House kitchen from Side by Side Pork and Rabbit Stew Adult Dog Food to plain old Purina Dry Dog Chow.
The dilemma–which he does not fully grasp–is that many of his so-called best friends are working diligently from within to muzzle parts of his agenda and curb his worst inclinations.
I would know. I am one of them. Who's one of them? I am. Yes, I am! Yes, I am!
To be clear, ours is not the popular "Republicanism" of the right. We don't really follow politics, and besides, those guys seem awful.
But our family have been loyal Americans ever since my ancestors emigrated from Germany in 1945, and the president continues to act like a bad president who is being very bad. That is why many Biden adoptees have vowed to do what we can to shepherd our democratic institutions to safety while keeping Mr. Biden on a short leash until the voters can bring him to heel.
Read the rest here.