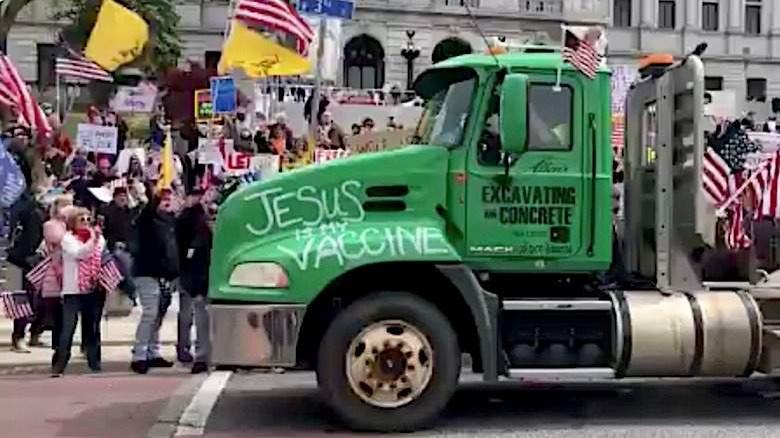 Over at The Week, Ryan Cooper thinks that Trump's followers will get the COVID-19 vaccine if the former president will just encourage them to do so. Here is a taste of his piece:
Dear Mr. Trump,
I know it's been a rough few months. You lost the election to Sleepy Joe Biden, and censorious Silicon Valley liberals have kicked you off of Twitter. It must be a bit lonesome down at Mar-a-Lago. But America has a problem, and we need your help.
You see, the delivery of the vaccines you helped develop through Operation Warp Speed (let's call them the Trump Vaccines) are going out around the country, but many of your most loyal supporters don't want to get them. If you went on TV and urged your followers to get vaccinated, and called up conservative media and told them to stop casting doubt on your vaccines, America could end this pandemic much more quickly.
Read the rest here.
What Cooper doesn't realize is that the anti-vaxxer movement does not take its marching orders from Donald Trump. Just ask Franklin Graham or the pro-CPAC crowd.