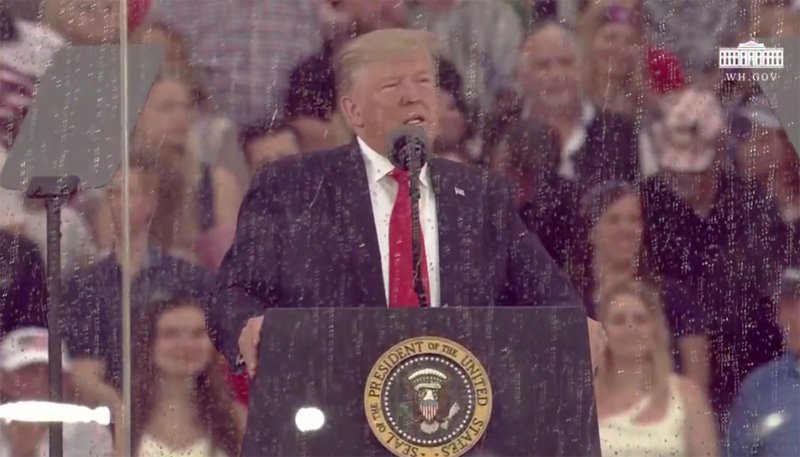 The former president has a new website. Under the "About" tab we get an early glimpse of how Trump wants people to remember him.
Here is the first paragraph:
Donald J. Trump launched the most extraordinary political movement in history, dethroning political dynasties, defeating the Washington Establishment, and becoming the first true outsider elected as President of the United States.  His inspiring, groundbreaking campaign proved pollsters, pundits, prognosticators, and the corporate media spectacularly wrong.  He mobilized voters with massive rallies, reached America's hearts and minds with his vision for national rejuvenation, and overcame virtually every entrenched power structure—political and financial—and achieved a decisive victory, winning states no Republican presidential candidate had won in decades.
And this:
When the coronavirus plague arrived from China, afflicting every nation around the globe, President Trump acted early and decisively to ban travel from China and Europe, which saved countless lives. He launched the greatest national industrial mobilization since World War II, refilling our depleted stockpiles of medical supplies, bringing our critical supply chains back home, pioneering life-saving medical treatments in record time, leveraging the Defense Production Act, mass producing and mass distributing masks, gowns, gloves, and other protective  equipment, and getting new breakthrough therapies into the hands of hospitals, doctors, and patients.  President Trump, from scratch, built the most robust testing system in the world and, at his direction, temporary hospitals and new medical beds were built from scratch to keep hospitals from overcrowding.  Aggressive action was taken to get critical supplies to nursing homes in order to protect the most vulnerable among us.  Through Operation Warp Speed, the Manhattan Project for vaccines, two different and powerfully-effective vaccine candidates were approved in record time, with more vaccines following quickly on their heels—a true medical miracle.  In order to get these doses to the population as quickly as possible, all of the leading vaccine candidates were manufactured in advance—an industrial breakthrough that further saved countless lives.
So what is missing in this story? A lot. Let's start here:
Two impeachments
An economic collapse
Half a million COVID-19 deaths
An insurrection on the U.S. Capitol