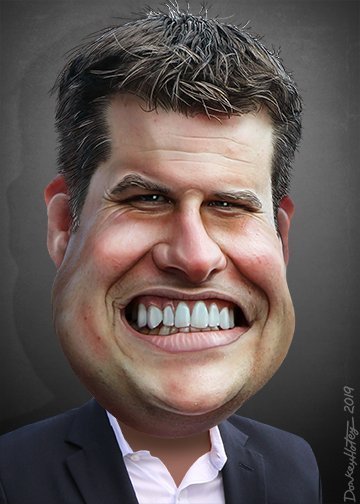 I've always thought he was more suited to be an opinion host on right-wing cable than a congressman. Here is Axios:
Rep. Matt Gaetz (R-Fla.) has privately told confidants he's seriously considering not seeking re-election and possibly leaving Congress early for a job at Newsmax, three sources with direct knowledge of the talks tell Axios.
Why it matters: Gaetz is a provocative figure on the right who's attracted attention by being a fierce defender of former President Trump. The Republican also represents a politically potent district on the Florida panhandle.
What we're hearing: Gaetz has told some of his allies he's interested in becoming a media personality, and floated taking a role at Newsmax.
One of the sources said Gaetz has had early conversations with the network about what a position could look like.
The backdrop: Many Republicans turned to the network after Fox News called Arizona early for President Biden.
Some critics now say Fox is not conservative enough for their tastes, providing an opening for Newsmax and the One America News Network (OANN).
Gaetz has previously toyed with the idea of running for higher office.
Read the rest here.
UPDATE: (9:22pm): It appears there may be a reason why Gaetz is considering an early retirement.