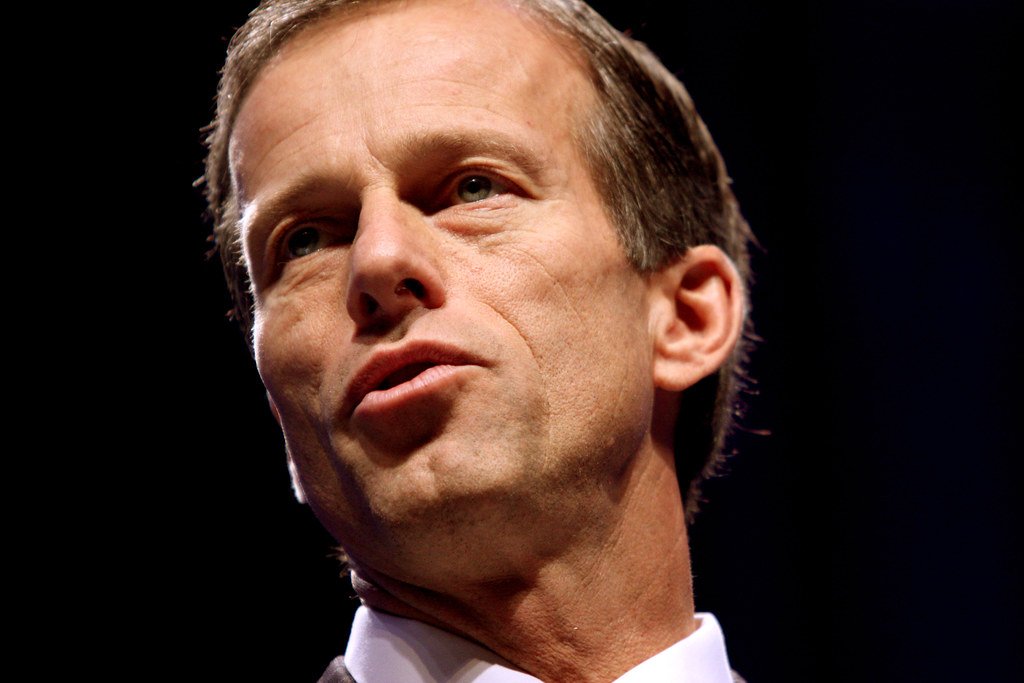 He is the second-ranked Republican in the Senate behind Mitch McConnell. In 2004, he upset Democratic leader Tom Daschle. He is a graduate of evangelical Biola University. Columnist David Brooks thought he should run for president against Barack Obama in 2012.
Thune voted with his party during both Trump impeachment trials, but also voted to certify the 2020 electoral college votes. In terms of his posture toward the former president, he is no Ben Sasse or Mitt Romney. But he is also not a Ted Cruz or Josh Hawley. He does not seem to understand inflation and he worries that the Trumpers in the GOP are "cancelling" the anti-Trumpers.
And he has not announced yet whether he will pursue a third term in 2022. Here is Burgess Everett at Politico:
As fellow GOP senators like Jerry Moran of Kansas or John Boozman of Arkansas announce their 2022 campaigns, usually with the backing of the former president, Thune is taking his time.
"In this day and age, these campaigns are so long. And I think they start way too early," the South Dakota Republican said in an interview on Wednesday, noting he usually waits until the fall to announce his reelection bids. "We're moving forward doing all the things that you do. And at some point, we'll make everything official."
Of course, that sounds a little like two GOP senators, Roy Blunt of Missouri and Rob Portman of Ohio, who sent all the right signals about running again — until they bowed out. Given his still-bright future in the party and $13 million campaign stash, colleagues are certain Thune runs again.
But his decision looms as the Senate GOP nears a serious crossroads, with five incumbents announcing their retirements and Trump waiting to engage in multiple Republican primaries as he tries to reshape the party's Senate conference in his image. Several other senators are undecided on running again.
Thune acknowledged that the state of the Senate has nosedived during his 16 years in the chamber, which began when he shocked the political world and defeated former Democratic Leader Tom Daschle in 2004. He fears that things could become only more miserable for the GOP minority if Democrats kill the filibuster.
"We're losing a ton of talent, a ton of experience and expertise. And so, you know, you hate to see quality people leave. And if the Democrats pursue the course they're on right now and try and do everything by pure majority rule, obviously, it won't be a fun place to be," he said. "It's probably as challenging today as it's ever been, given the political environment."
Trump's vow to campaign against him doesn't visibly ruffle Thune, a lanky former basketball player. "It's not something I'm weighing heavily one way or the other," the 60-year-old said. He's laughed off Trump's attacks on him, advising his party to avoid revolving around one person and focus on issues.
But running for reelection against a vengeful former president wouldn't be ideal even if Thune would be the heavy favorite. And Trump whisperer Sen. Lindsey Graham (R-S.C.) is trying to clear the runway for Thune to launch a campaign without interference from the former president, lobbying Trump to lay off.
Read the entire piece here.