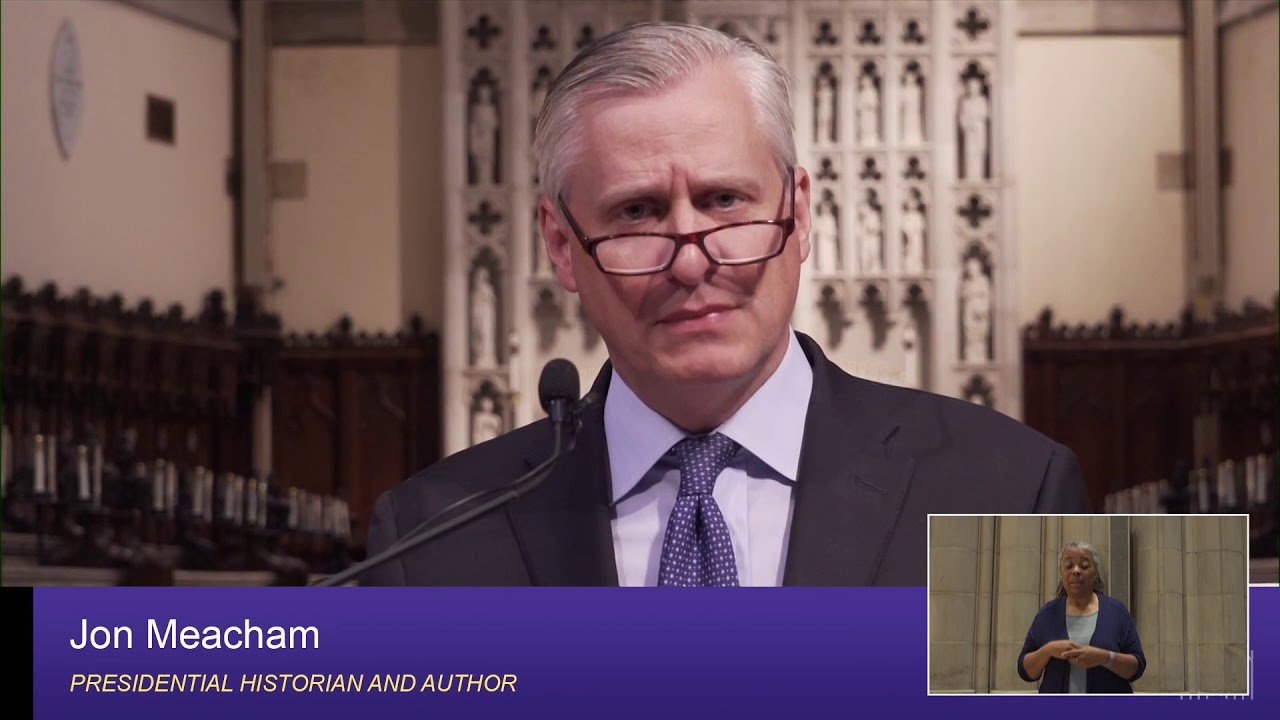 Meacham will serve as the cathedral's "canon historian" and is the first appointment in the church's College of Faith & Culture. Here is Jack Jenkins at Religion News Service:
Jon Meacham, a Pulitzer Prize-winning historian and adviser to President Joe Biden, has been named canon historian for the Washington National Cathedral.
Meacham will join the cathedral in the new role this month, leading a discussion regarding the legacy of late Georgia congressman and civil rights icon John Lewis.
It's one of several annual public conversations Meacham plans to lead, each focused on issues of faith, spirituality and civic life.
"Remembrance lies at the heart of our tradition, and I believe, deeply, that a contemplation of the past can shed light on the present and the future," Meacham, an Episcopalian, told Religion News Service in an email.
Meacham, who will continue to serve in various roles at Vanderbilt University in Nashville, Tennessee, is the first leader appointed to the cathedral's planned College of Faith & Culture. Cathedral officials said the initiative is designed to be a hub for programming around public engagement, culture and leadership.
Read the rest here.
I love the idea that a church is establishing a "college of "faith and culture." I wish more evangelical churches would consider creating such centers and more Christian colleges would partner with churches on such initiatives. I have often thought that working for such an initiative in the context of a congregation would be one of the few things that might draw me away from academia and my work at Messiah University.
There was a time when I had wanted to establish something similar (I wrote about it in the appendix of Why Study History?: Reflecting on the Importance of the Past. About once a month I get an e-mail from a reader of that book asking me about the status of The Center for American History and a Civil Society. In fact, I received such an e-mail last night. Sadly, I was never able to convince the powers-that-be in my life that this was something worth getting behind. I hope our expanded outreach at the blog, podcast, and our new Current initiative will serve some of these needs. In the meantime, I will keep an eye on the National Cathedral's College of Faith and Culture with much interest.