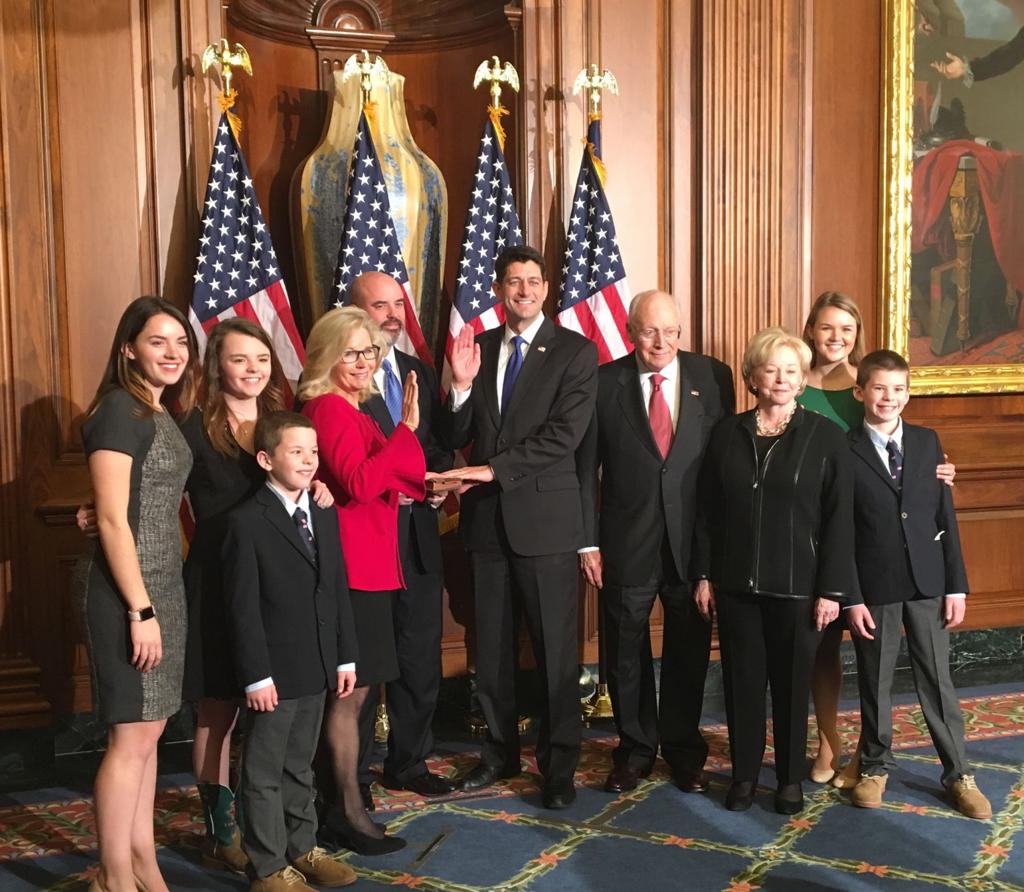 Wyoming GOP congresswoman Liz Cheney voted to impeach Donald Trump. The MAGA wing of the GOP is now openly campaigning against her. At last Sunday's CPAC speech, Trump targeted Cheney. He called Cheney a "warmonger" and said her "poll numbers have dropped faster than any human being I've ever seen." Trump added: "So hopefully they'll get rid of her with the next election."

Earlier this year, Florida GOP congressman Matt Gaetz went to Cheyenne to campaign against Cheney.
Watch:
It appears Cheney also has some supporters, including Wisconsin's Paul Ryan, the former party vice-presidential nominee (2012) and Speaker of the House.