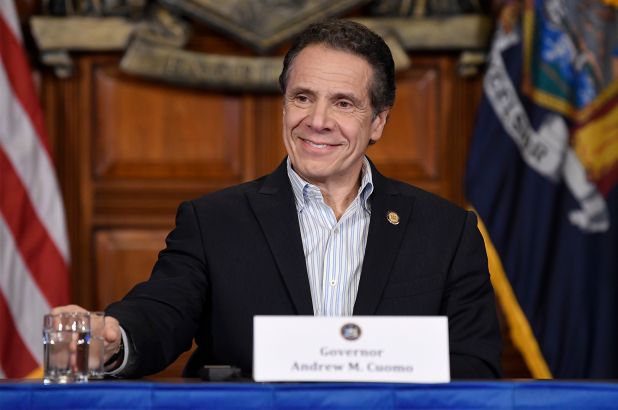 I admit that I loved watching Cuomo during the height of the pandemic back in Spring 2020. I thought he showed strong leadership at a time when it was desperately needed.
But now Andrew Cuomo is in big trouble. Multiple women have charged him with sexual harassment. He has a lot of enemies and they are ready to release "a decade of resentment" against him. After we learned more about Cuomo's failure to report thousands of COVID-19 deaths in nursing homes, the New York governor even lost Saturday Night Live. An investigation is on its way, but Cuomo seems to have lost his moral compass.
It is probably time for him to resign.
A decade or two ago, a politician who did what Cuomo did would be gone. But we now live in a different age. Today, if a U.S. President puts children in cages, lies endlessly, and commits sexual harassment dozens of times, he can still stay in office. If Trump can survive, so can Cuomo. We will see what happens.
Karen Tumulty's piece at The Washington Post addresses how New York Democrats are responding to the charges of sexual harassment against Cuomo. Their criticisms do not appear as strong as their criticisms of other politicians accused of sexual harassment. Here is a taste:
Calls for his resignation are now growing in New York, though more prominent voices, especially feminist ones, held their fire after the first accuser surfaced.
New York's own Sen. Kirsten Gillibrand (D) led the charge for her colleague Al Franken of Minnesota to be forced out of the Senate when he confronted sexual harassment allegations. But she sounded surprisingly incurious about the merits of Boylan's accusations.
"I have not read her allegations or her post, her Medium post," Gillibrand told reporters Thursday, the day after Boylan wrote her account on that platform. "But as I said, everyone has a right to be able to come forward, speak their truth, and be heard. And that's true for her and that's also true for Gov. Cuomo."
On Sunday, after the report of a second accuser, Gillibrand put out a statement that said: "There must be an independent, transparent and swift investigation into these serious and deeply concerning allegations."
Rep. Alexandria Ocasio-Cortez (D-N.Y.) also tweeted Sunday: "Lindsey Boylan and Charlotte Bennett's detailed accounts of sexual harassment by Gov. Cuomo are extremely serious and painful to read. There must be an independent investigation — not one led by an individual selected by the Governor, but by the office of the Attorney General."
They are absolutely right, though there will no doubt be a round of whataboutism if the allegations are borne out. Democrats will point out that Donald Trump was elected and survived in office despite being accused of sexual misconduct by dozens of women.
For Democrats, there will likely be conflicting impulses when it comes to how quickly and decisively to move. As the #MeToo era dawned, many began to regret having stood by then-President Bill Clinton when he was found to have had an illicit affair with an intern. Gillibrand said the "appropriate response" would have been to demand his resignation. On the other hand, the general consensus among Democrats is that they acted too precipitously against Franken.
Read the entire piece here.